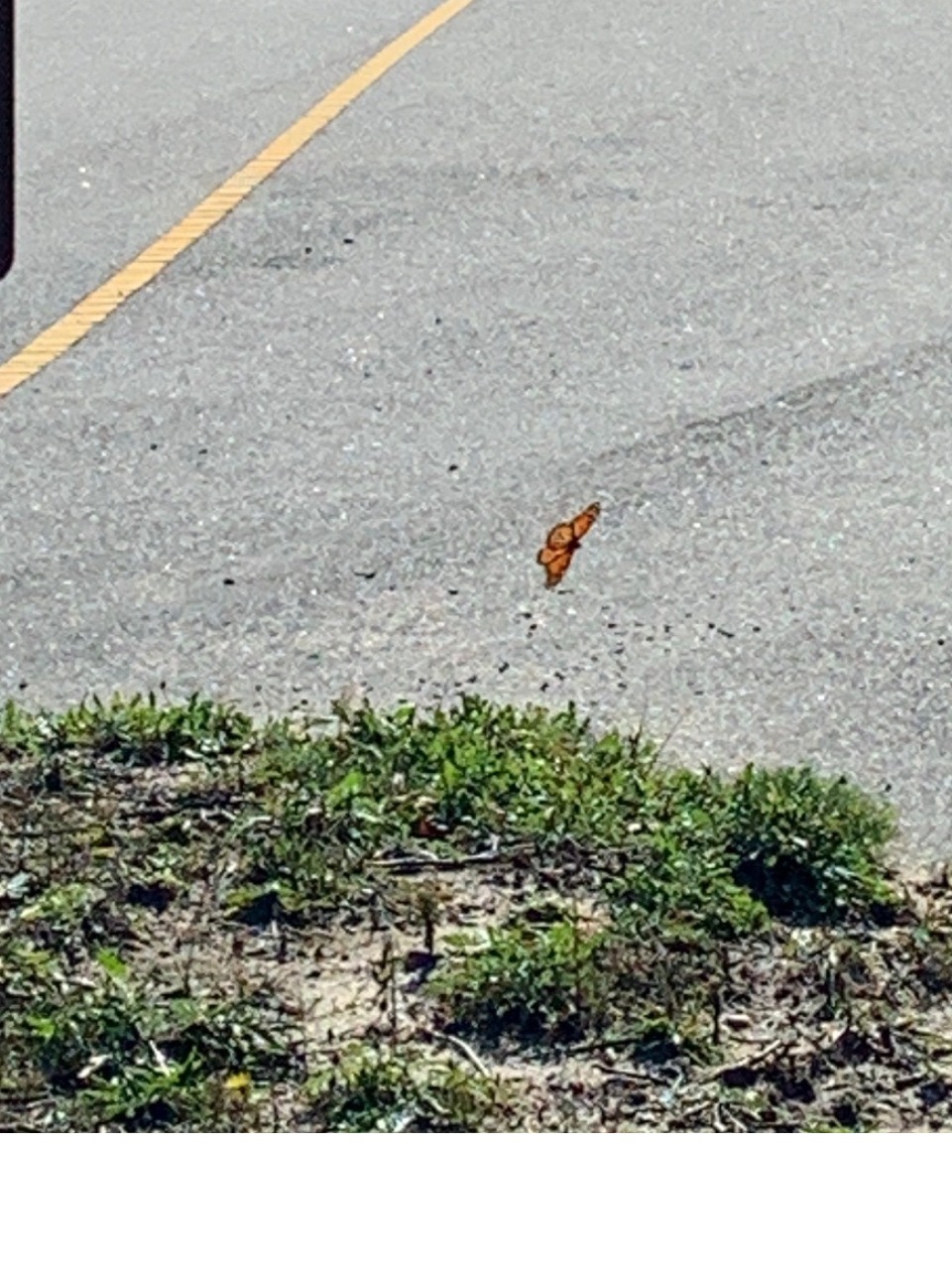 Date: 11/05/2022
Number: 1
This Monarch was flying around a parking lot, occasionally feeding on the very meager flower options. (The photo makes it look like it's lying on the ground but it was just flying low to the ground.) I have a better photo, and it's clearly a male, but since I could only upload one photo this one shows it in the habitat.) We had also seen a monarch fly by us an hour earlier and .36 miles north (at 41.91805278/-69.97287500) but since it was heading south (and given the late time of year) we assume it was the same one so not reporting it separately.
Wellfleet, MA
Latitude: 41.9 Longitude: -70
Observed by: Marilyn
Contact Observer
The observer's e-mail address will not be disclosed.
Contact will be made through a web-based form.