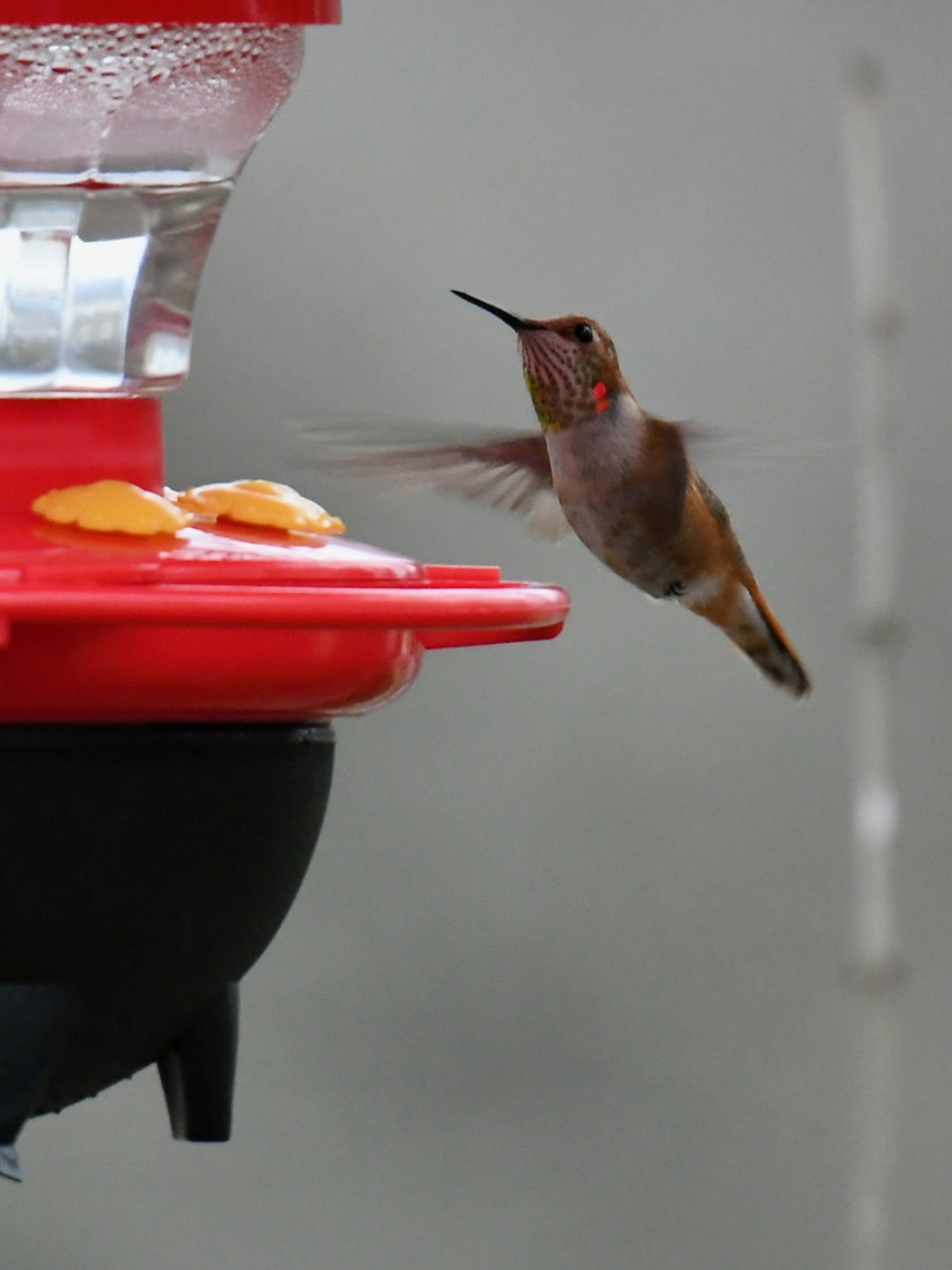 Date: 01/01/2023
Number: 1
Raphy, our juvenile male Rufous hummingbird, has been enjoying the mild temps the last several days. Insect hunting should be quite good, with temps in the 60s the next few days. It has been such a blessing having him here and it's so nice not having to worry about him quite so much now that the weather has warmed up. I'm hoping for a mild winter here for Raphy. :)

Paul Nielson gets credit for the nice photo of Raphy.
Kernersville, NC
Latitude: 36.1 Longitude: -80.1
Observed by: Sophie
Contact Observer
The observer's e-mail address will not be disclosed.
Contact will be made through a web-based form.