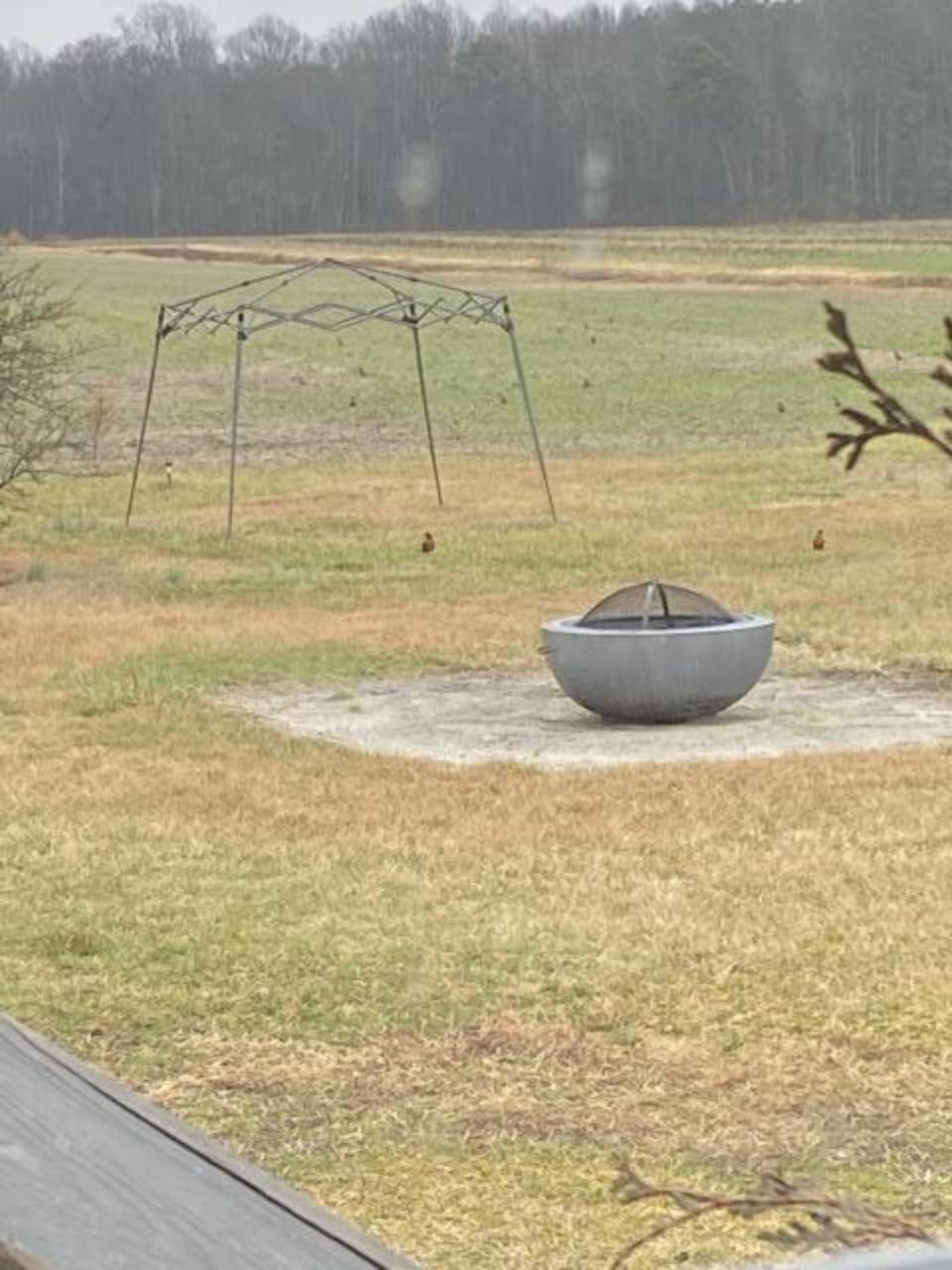 Date: 01/31/2023
Number: 30
Many Robins outside now feeding. Both Male and Female. First time seeing them this year in a big flock. I have been Observing the Robins getting worms and water. Beautiful sight! They have been here since morning and its now 1:18 pm the Robins are still here.

[Journey North Data Verifier Note: contacted observer for more information about this observation, photo and additional information contributed by observer and added by Journey North, 02/07/2023]:

I first noticed the Robins around 10 am . It was a big flock / wave , I estimated count of Robins to be around 30 plus. They stayed in and around my house until early evening. I observed them from window walking and flying in my yard and the fields behind my pole barn and field in front of my house. They were pecking in the ground and I was watching the Robins pulling up the worms and eating them. They seemed to acknowledge me in my house at window and were coming very close to house looking at me as I watched them. It was amazing. I took several pictures and a short video . While I was taking the video a large flock of black birds joined them and they also started walking around amongst them and the Robins did not seem startled by the black birds. The black birds would take flight and the Robins would stay on the ground. Very sturdy stance the Robins have while on the ground also I noticed how when on the ground walking they take a few steps then stop and continue on. Water had puddled up on the manhole cover of septic and I saw a Robin on it drinking the water. They came back the next day. I really enjoy when I first see them here. I was very amazed how they know exactly where the worms are underground and so many worms I watched them get and eat from my side window . In the photo you can see them on the ground in my backyard and on the cornfield behind the pole barn. I was researching and learning about the Robins when I discovered this website on the same day they came.


Willards, MD
Latitude: 38.4 Longitude: -75.3
Observed by: Tammy
Contact Observer
The observer's e-mail address will not be disclosed.
Contact will be made through a web-based form.