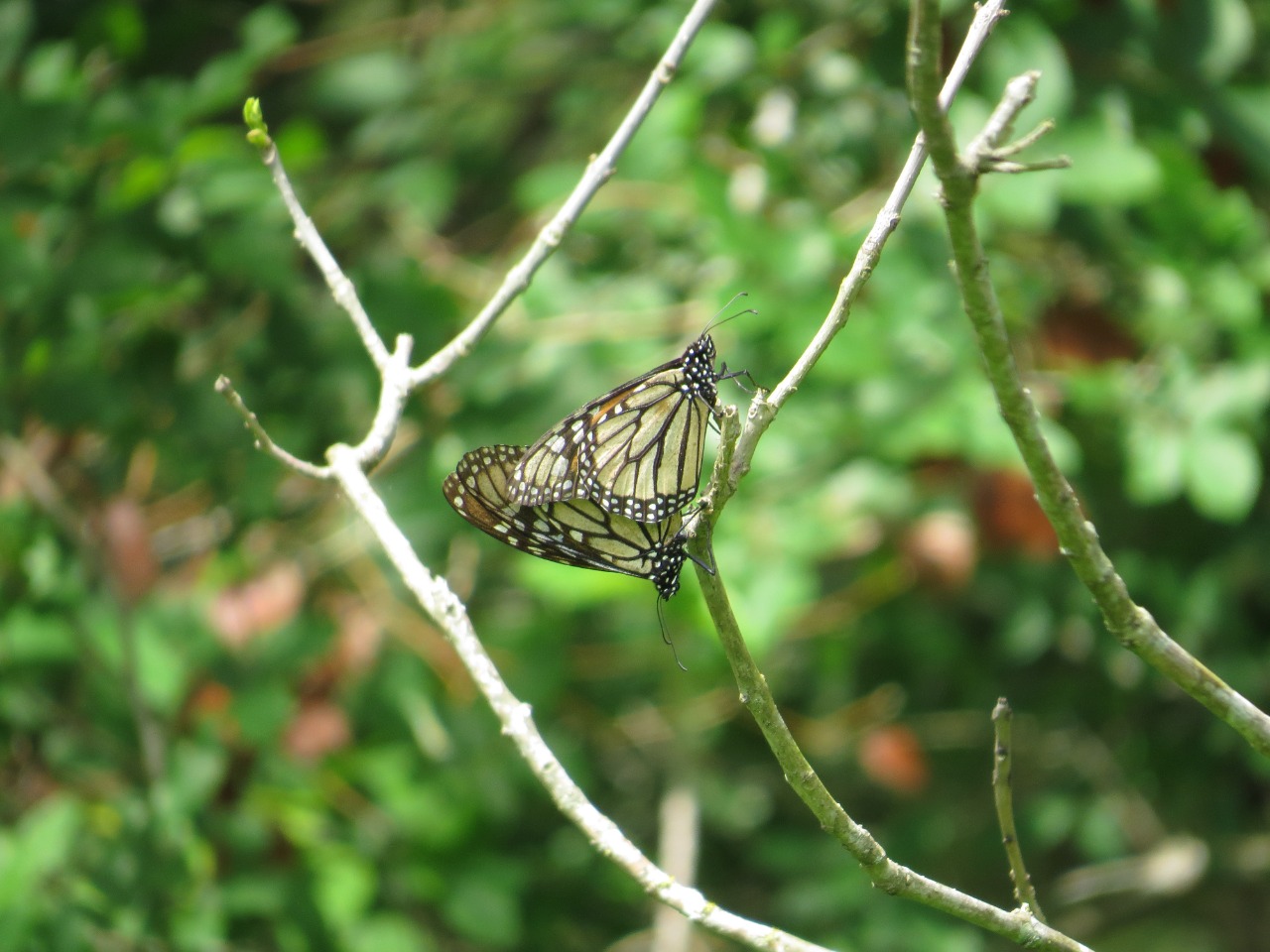 Date: 03/27/2023
Number: 2
This is a follow-up photo to my Monarch Adult Sighted report for 3/27/2023. As I was checking on milkweed and monarchs this afternoon, this mated pair sailed past me, flew to one tree, then another, before perching on this particular tree branch.
Montgomery, TX
Latitude: 30.4 Longitude: -95.8
Observed by: Kathy
Contact Observer
The observer's e-mail address will not be disclosed.
Contact will be made through a web-based form.