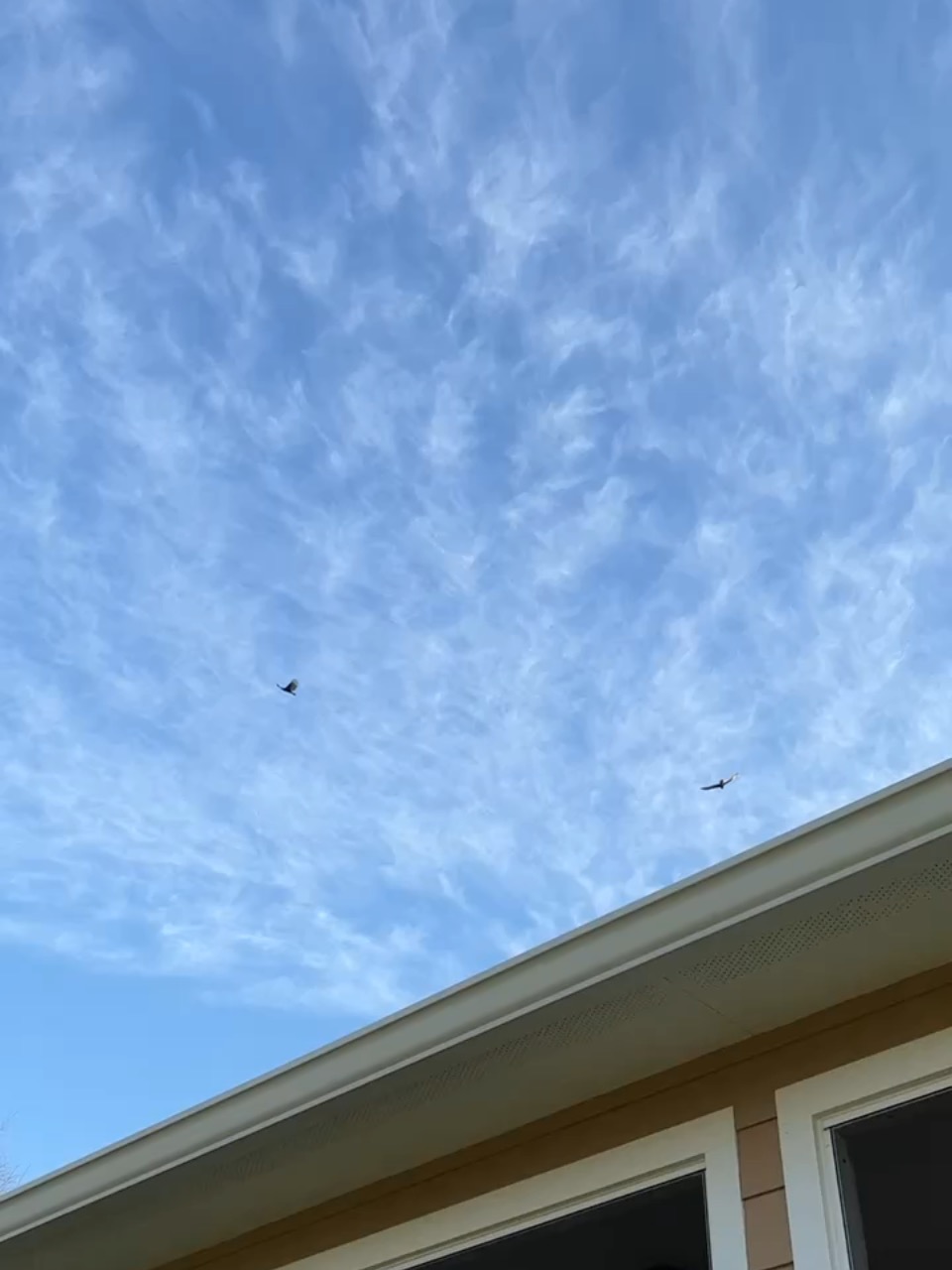 Date: 02/22/2023
Number: 6
Video is of two. I have seen as many as 6 flying together. We have two small dogs and one is a pomeranian puppy. They were circling, swooping downward, getting lower and I was too anxious to stop for video. When I was last at vet, a lady had brought in one of her baby goats which was undergoing surgery from being attacked by an eagle.
Cairo, GA
Latitude: 30.8 Longitude: -84.2
Observed by: Cynthia
Contact Observer
The observer's e-mail address will not be disclosed.
Contact will be made through a web-based form.