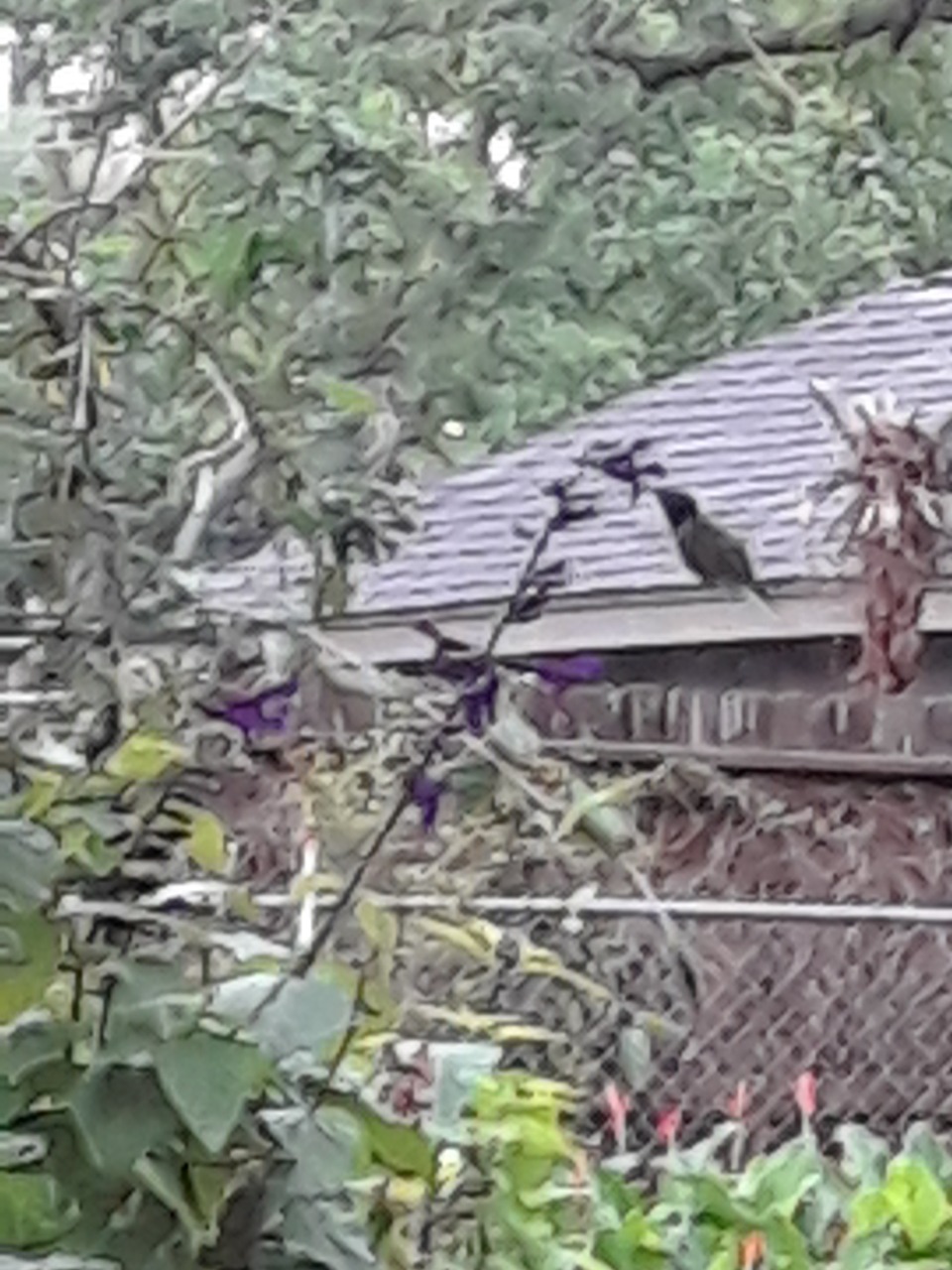 Date: 04/08/2023
Number: 1
Adult chubby male rubythroat with short tail sighted at 7:20 a.m. going to potted finally reblooming Rokin deep purple,in photo Saw him zooming out at Indsin shot canna also in photo.
On patio he nectared on: Fashion orange salvia,
Loves and Wishes
Orange greggi
Just hovered at well blooming Vamillionaire.
Then came back later to inground Purple gurantica.
Purple Aimsted, 'Friendship sage'
Nectared several times again on plants until 8:30 then went back up to feeder. We are still in 50's at night.

Other notes;Last night in rain chubby male rubythroat went to kitchen window feeder before dusk at 7.
During afternoon he zig zagged mad at a yellow rumpled warbler when perched in River birch tree before rain started. We had a rubythroat pair last summer as a fledgling was sighted in June. Will see if they return eventually or this is the same male waiting around.
Houston, TX
Latitude: 29.8 Longitude: -95.4
Observed by: Beverly
Contact Observer
The observer's e-mail address will not be disclosed.
Contact will be made through a web-based form.