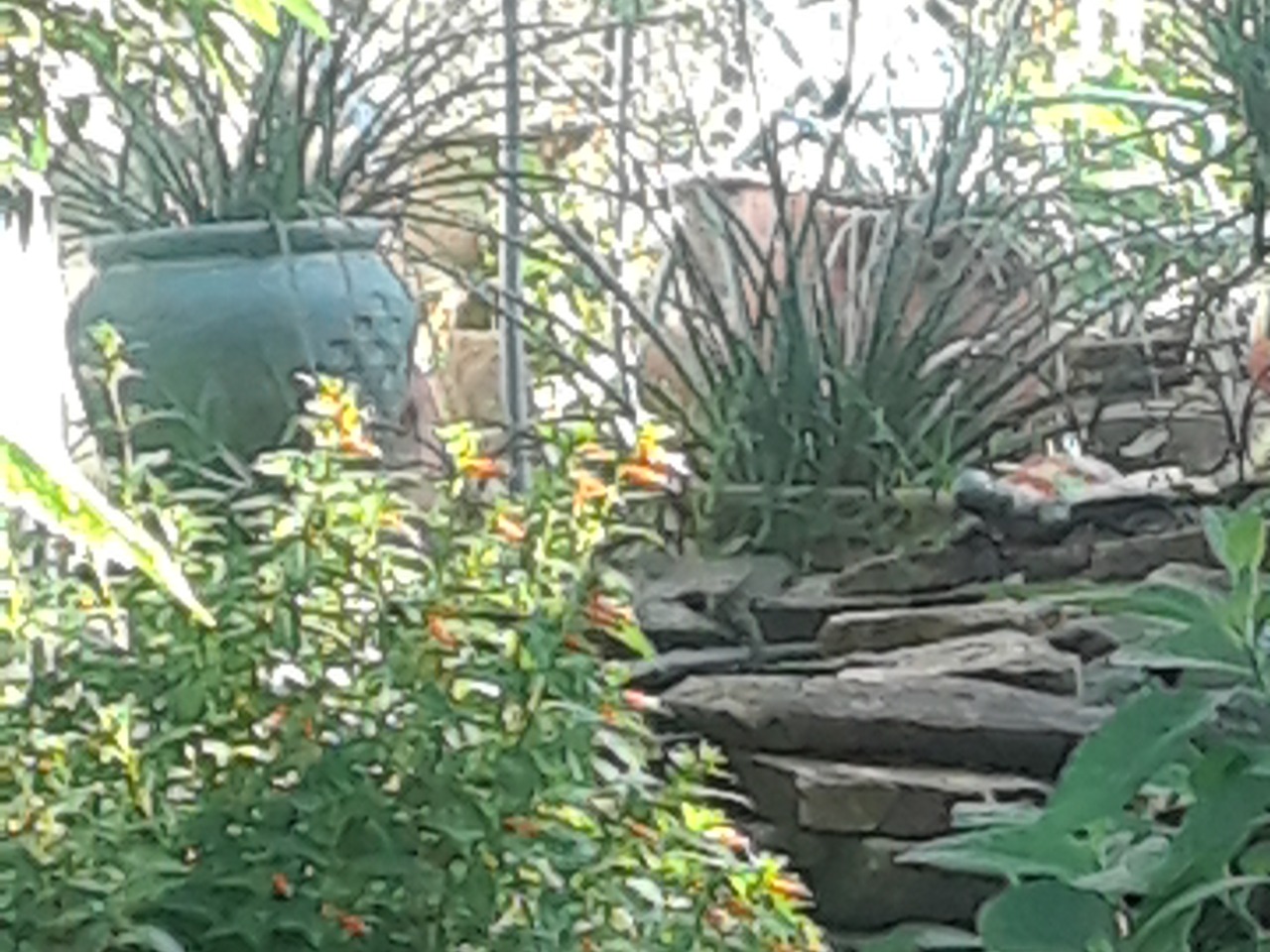 Date: 04/17/2023
Number: 1
Male rubythroat 'lonesome George' is still here what seems to be he's waiting out. I saw him at 7 p.m. last night sitting in coral honeysuckle vine and again at 7 a.m this morning. He's watching left and right head movement like our Rufous do in winter in a same spot.
It took awhile for him to nectar as it was 51 degrees this morning. Still likes potted purple salvias, inground purple salvias, potted 'Loves and wishes' salvias. Went to Vamillionaire around 9 :30 and will go back out up in oak tree, or magnolia tree. Waiting around consistant behavior so far.

Beverly L
Houston

More songbirds are coming in and a surprise painted bunting came on patio at 7 a.m. like George did. Still no Orioles arriving.
Houston, TX
Latitude: 29.8 Longitude: -95.4
Observed by: Beverly
Contact Observer
The observer's e-mail address will not be disclosed.
Contact will be made through a web-based form.