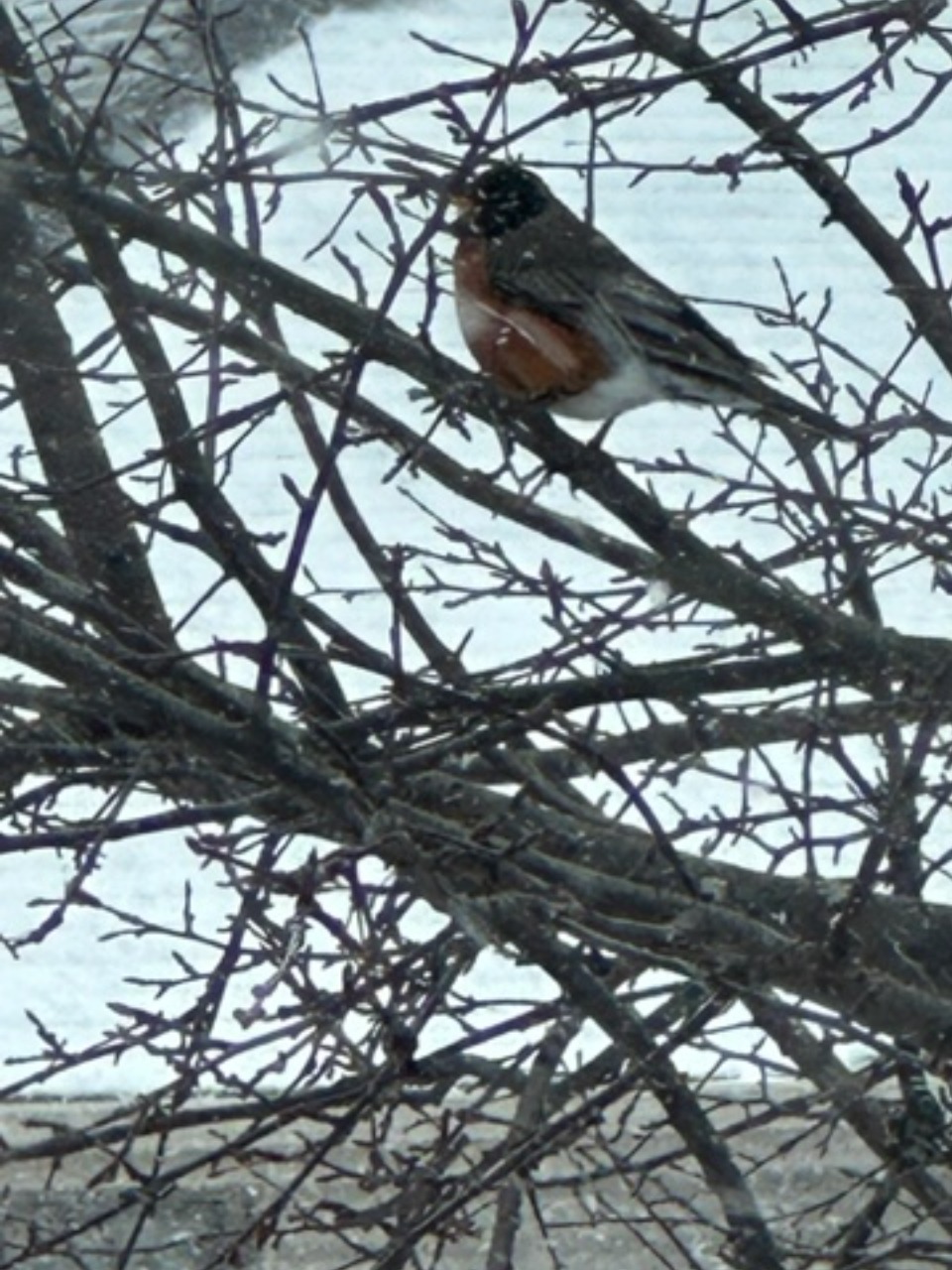 Date: 04/18/2023
Number: 1
Finally heard my first robin of the season singing his True Song this morning. A joy to the ears! It's been a long, cold winter here in North Western Ontario (Thunder Bay, Ontario) but the robins have finally arrived! I saw 2 or 3 robins the day before chasing each other in our backyard, obviously staking out their breeding territory. We are in the midst of having another snow storm this week but it has not kept the robins from arriving and this one seems to have staked out his territory in our backyard. He's been back every day since and despite the snow storm!! He must know that warmer weather is just around the corner.
Thunder Bay, ON
Latitude: 48.4 Longitude: -89.2
Observed by: Angie
Contact Observer
The observer's e-mail address will not be disclosed.
Contact will be made through a web-based form.