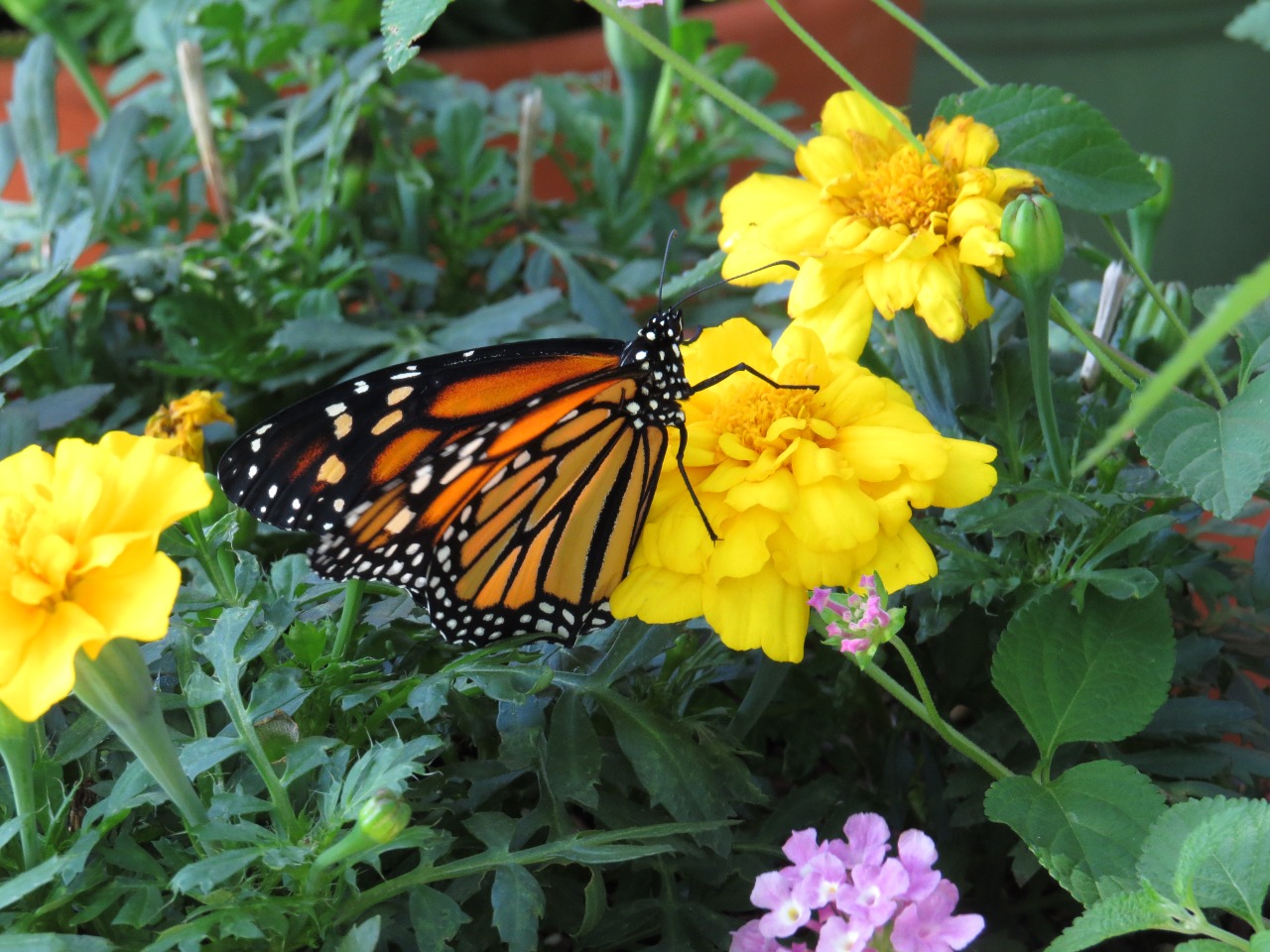 Date: 04/22/2023
Number: 7
Earth Day! Today seven monarchs emerged from their chrysalises ~ 1 male, 6 females. They were from the rescue eggs brought in when we had freeze-damaged milkweed in late March. These seven had formed their chrysalises on April 10th.

I was glad they waited to emerge from their chrysalises till today, as last night we had 2 inches of rain and strong thunderstorms (including a bit of dime-sized hail). Instead, they got to make their first flights on a lovely day. All were healthy and flew well ~ mostly to nearby trees.

This is one of the beautiful females born today. She stayed a little while on this marigold getting her bearings ~ even taking a few sips of nectar.
Montgomery, TX
Latitude: 30.4 Longitude: -95.8
Observed by: Kathy
Contact Observer
The observer's e-mail address will not be disclosed.
Contact will be made through a web-based form.