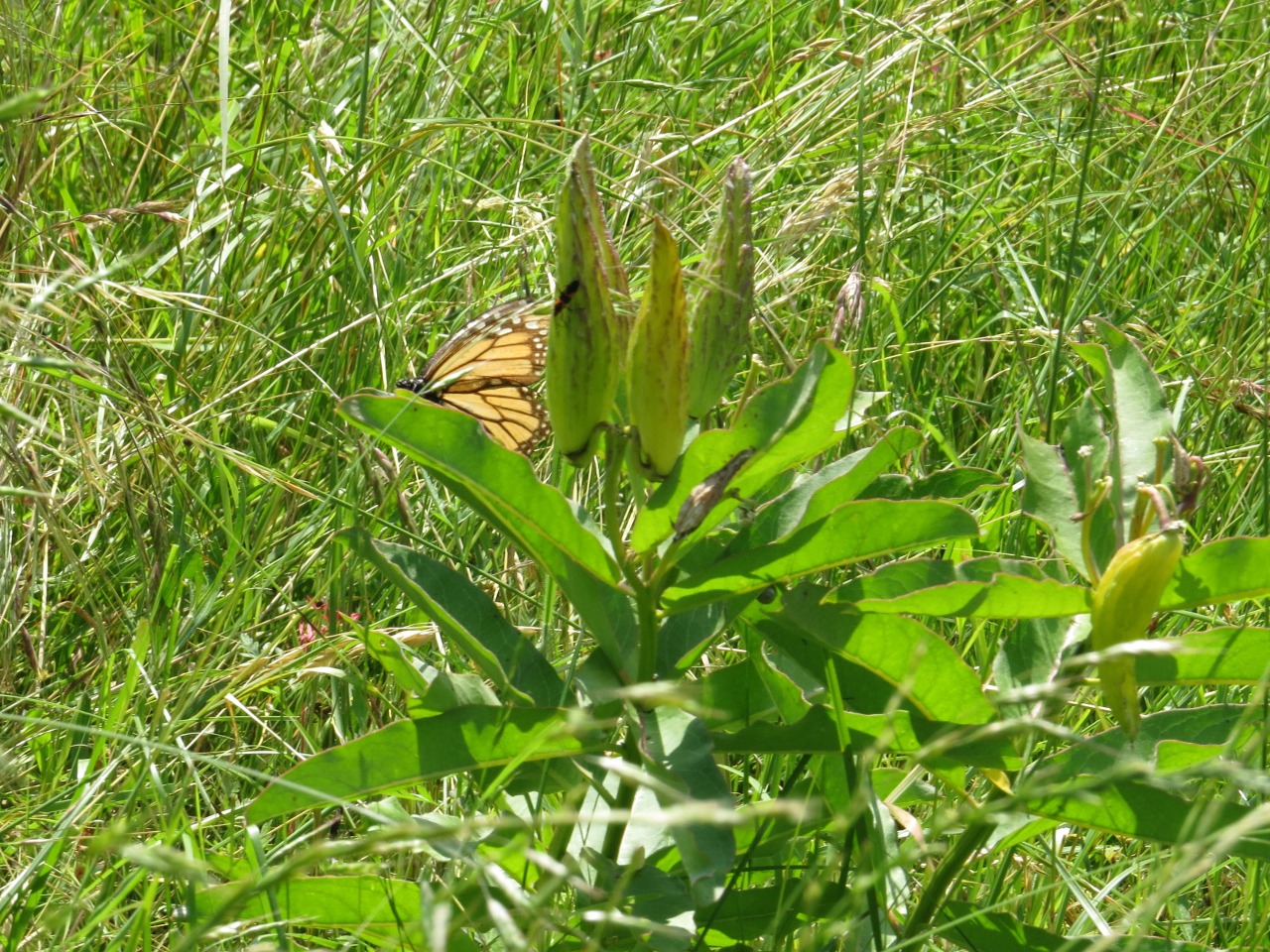 Date: 05/03/2023
Number: 1
This is a follow-up photo to my Monarch Adult Sighted report for 5/3/2023. This is the faded-winged female monarch I observed checking milkweed (Asclepias viridis) and laying eggs on some of the plants. Not a good photo of her, but she was mostly flying and was laying eggs quickly (often hidden from my camera). I later checked some of the milkweed plants and found a few of her eggs. The milkweed here is mature: older, flowering, and (like in the photo) producing seed pods. So not the fresh milkweed monarchs choose to lay their eggs on earlier in the season.

She certainly was lovely with her ethereal wings. She made me happy flying near me several times. There is great appreciation for her strength and determination.
Montgomery, TX
Latitude: 30.4 Longitude: -95.8
Observed by: Kathy
Contact Observer
The observer's e-mail address will not be disclosed.
Contact will be made through a web-based form.