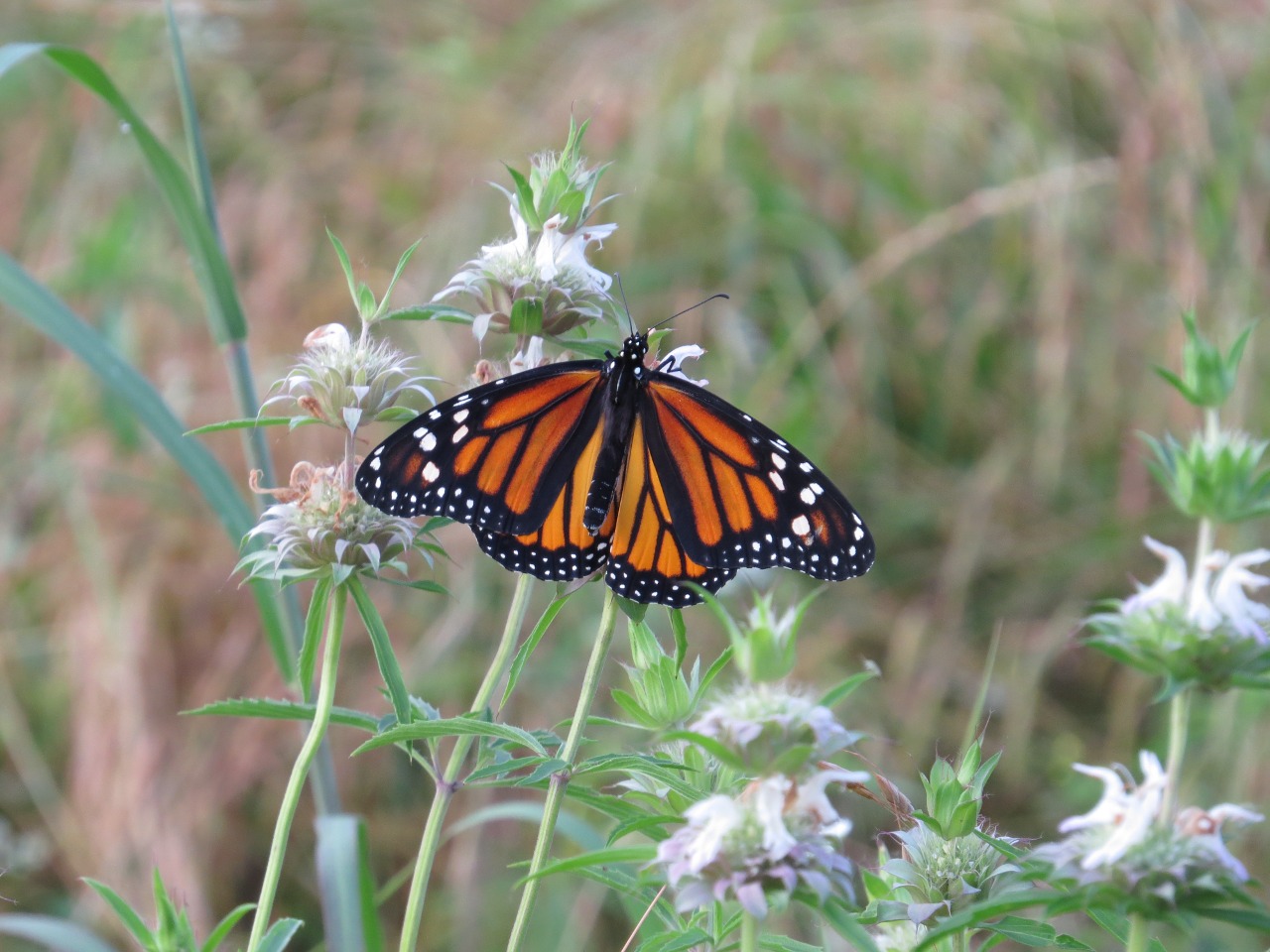 Date: 05/15/2023
Number: 1
This beautiful female monarch emerged from her chrysalis today. We had thunderstorms all afternoon, so she was released in early evening. She spent time on these lemon beebalm flowers and took her first sips of nectar. I hope her travels take her to where fellow Journey Northers will see her ~ and that she finds plenty of other monarchs, nectar, and milkweed.
Montgomery, TX
Latitude: 30.4 Longitude: -95.8
Observed by: Kathy
Contact Observer
The observer's e-mail address will not be disclosed.
Contact will be made through a web-based form.