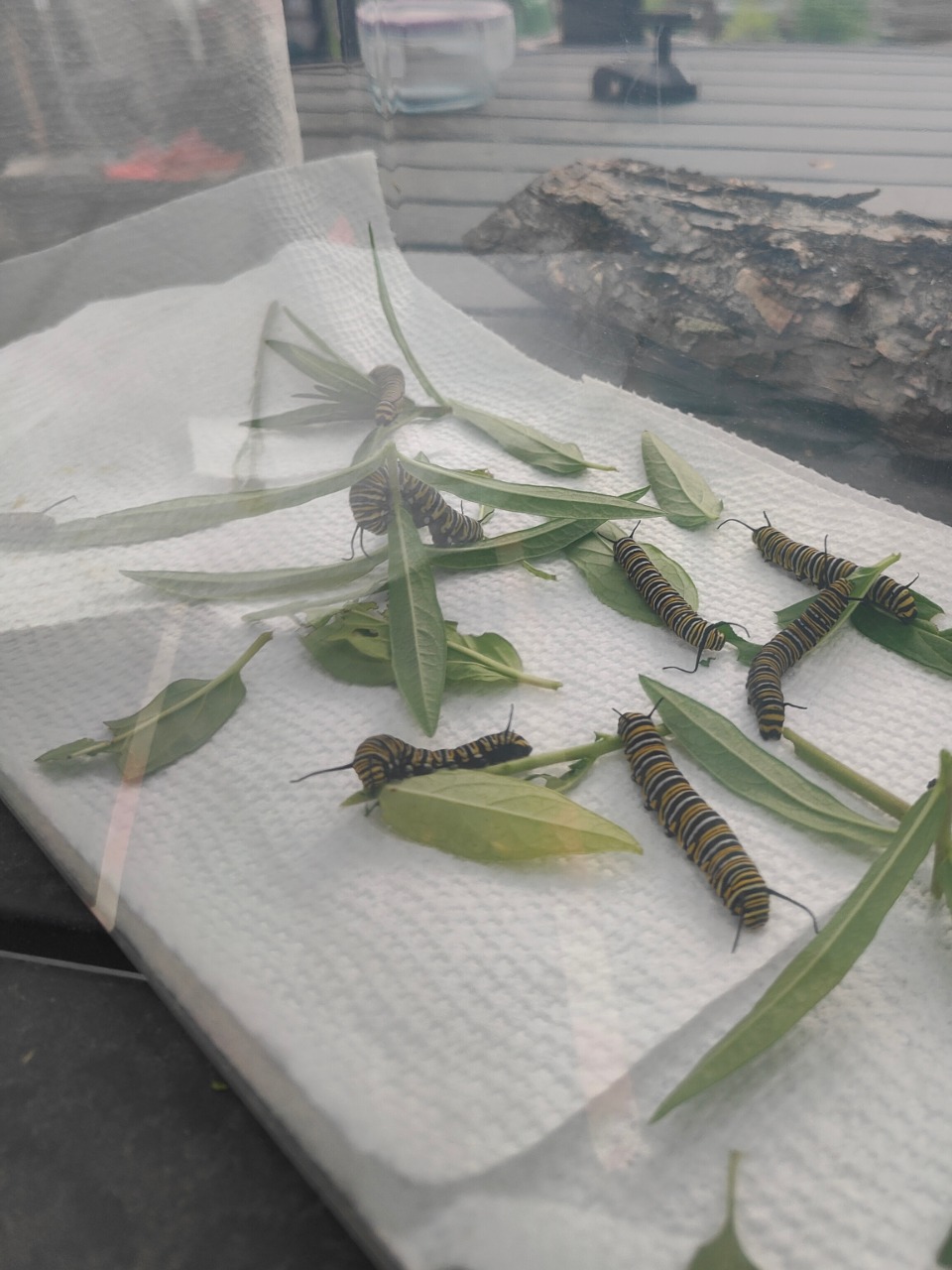 Date: 05/15/2023
Number: 24
Currently have 24 monarch caterpillars that've already pupated or are getting ready to pupate. Located inside two cages (one mesh, one plastic with top ventilation), which sit on the outdoor patio and get cleaned 2x day. Been feeding a diet of both swamp milkweed and butterfly weed leaves. Been raining a lot here, so I know it would have been very difficult leaving them all outside without a high mortality rate. Overall going very well so far!
Nashville, TN
Latitude: 36.1 Longitude: -86.7
Observed by: Amanda
Contact Observer
The observer's e-mail address will not be disclosed.
Contact will be made through a web-based form.