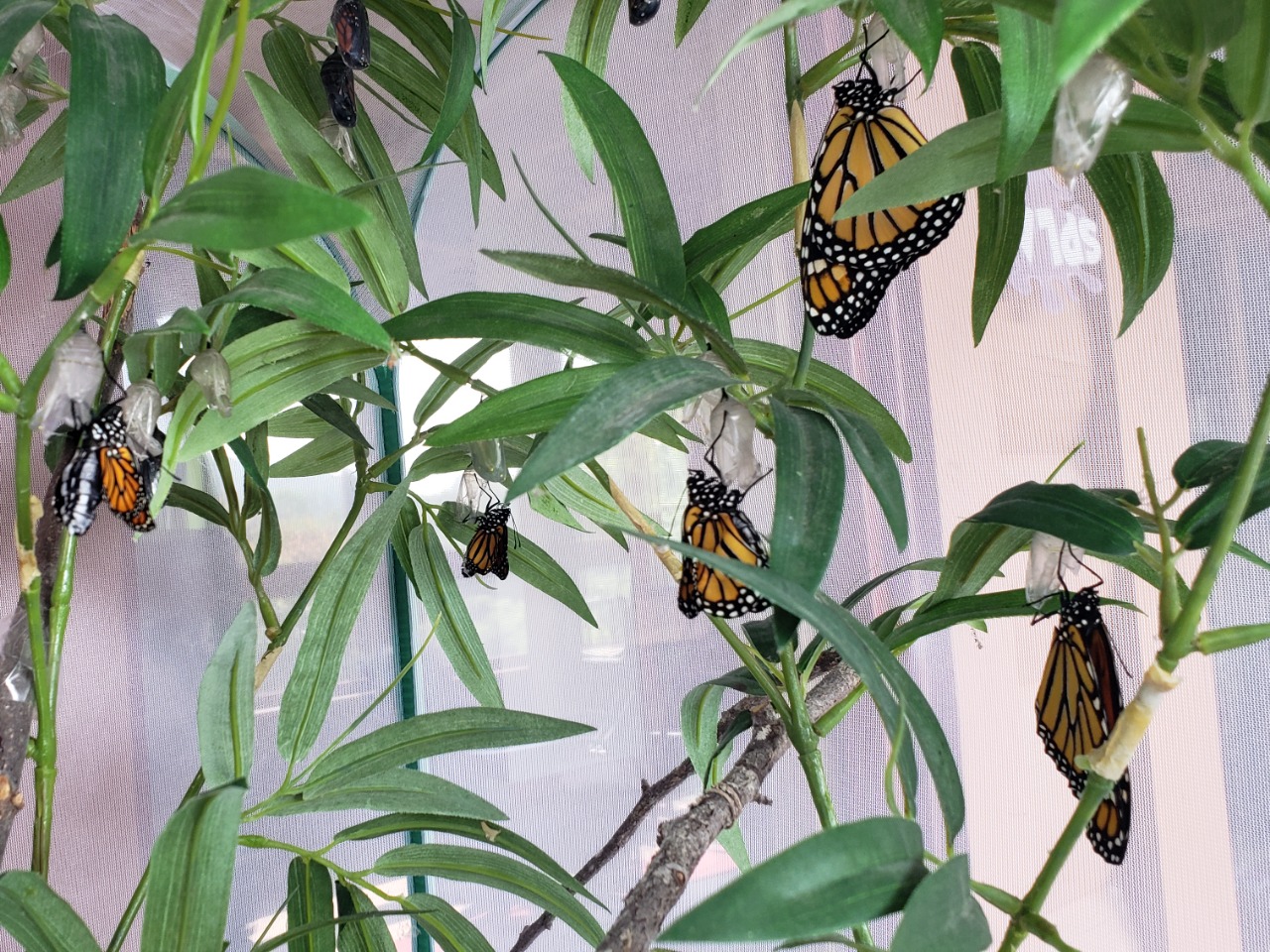 Date: 05/23/2023
Number: 11
9 females, 2 males were released today after raising them from eggs laid on Apr 14th, 15th or 16th. Three others eclosed in late afternoon, so they will be released in the morning. Picture (upper left) shows a monarch that had just emerged from its chrysalis. Others are hanging from their chrysalis and drying their wings.
Delano, TN
Latitude: 35.3 Longitude: -84.6
Observed by: Deanna
Contact Observer
The observer's e-mail address will not be disclosed.
Contact will be made through a web-based form.