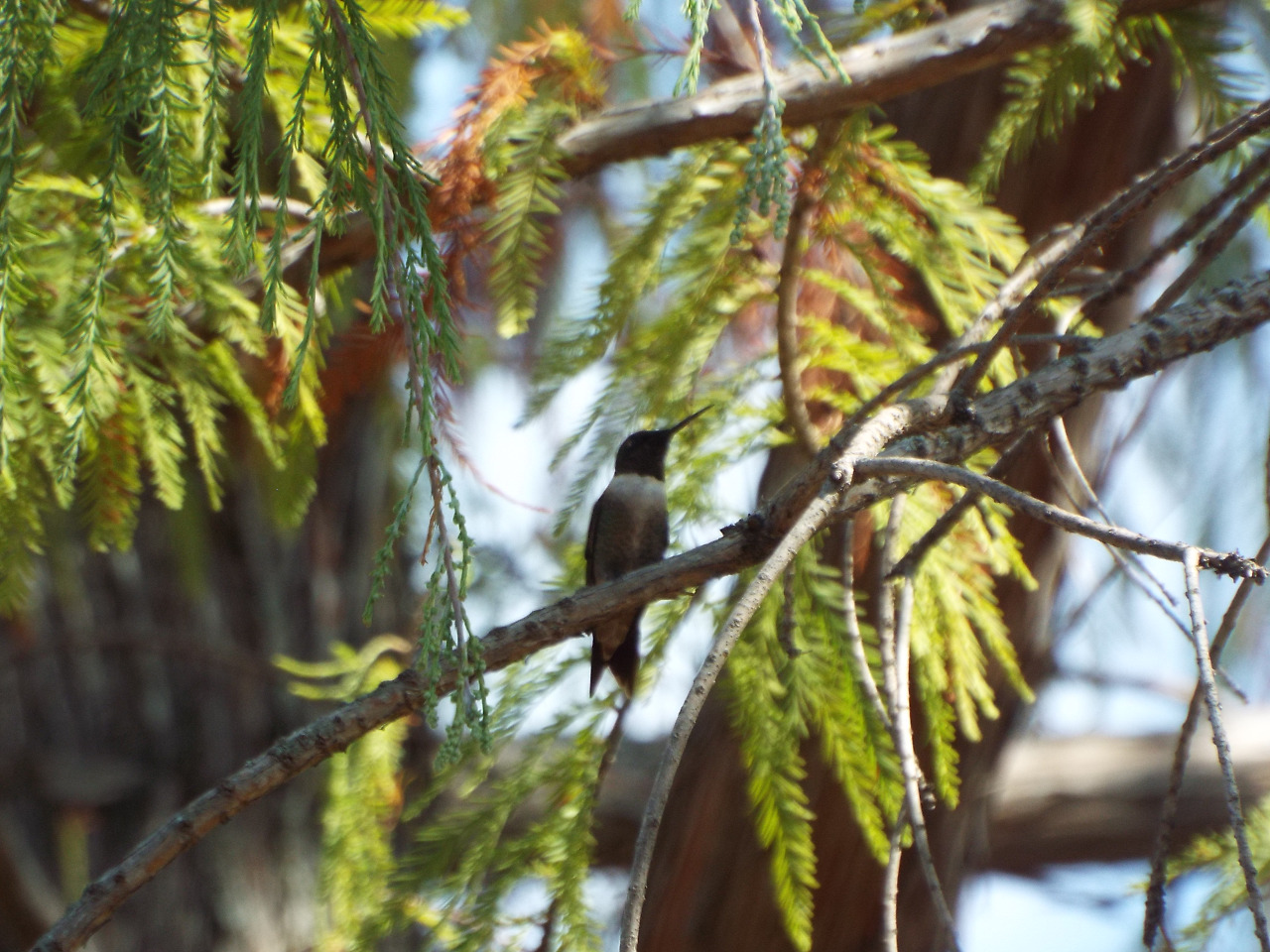 Date: 09/06/2023
Number: 3
Picture taken this Wednesday morning @ 11:01 am. He was getting some fresh nectar from the Turks Cap Flowers which are pretty close to the Bald Cypress Tree that he's sitting up in. I took so many pics of him up in this tree and the camera focused mainly on the green dangling things hanging from the tree.

It's another hot day today, I don't know what the temp was this morning, but at 2:37 pm it's 101 degrees and expected high is 105 degrees.

I seen some chasing going on this morning and I can hear them as they are being so chatty up in the trees.

I have a female, this adult male and not sure what sex the third one is.


Irving, TX
Latitude: 32.8 Longitude: -97
Observed by: Barbara
Contact Observer
The observer's e-mail address will not be disclosed.
Contact will be made through a web-based form.