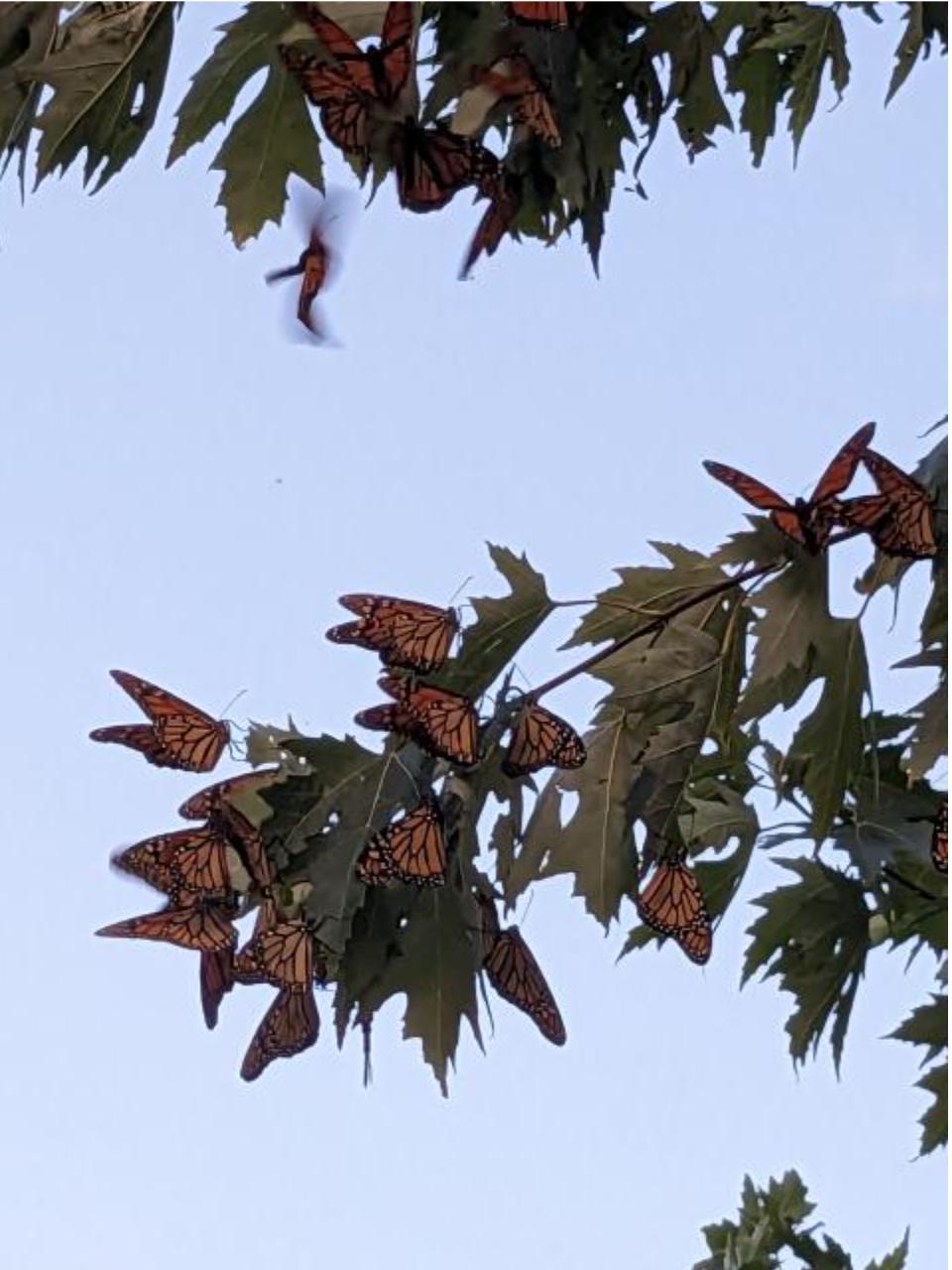 Date: 09/11/2023
Number: 100
Maple tree in front of friends house on farm

[Report moved from Monarch Adult Sighted to Monarch Fall Roost by Journey North, 09/12/2023; contacted observer for more information, added 09/12/2023]:

I observed the monarchs at 7 15pm, and watched for about 15 minutes. The whole time there were several more arriving to this tree.

Temperature last evening was around 20 degrees C with a low overnight of 18. Rain started by 5am this morning.

They are gathering again right now. The owner of the house/farm has just informed me that they are there. This is the 2nd night for this week. (There was another roost last week that left on Friday that she will report) it is 21 degrees presently and a low expected of 11 tonight.

The tree that is housing the roost is a large silver maple. There were 2 specific areas on the tree where the monarchs were landing. I counted about 40 on the leaves and saw several more flying about. I felt that the 2 areas had about an equal amount. So we guessed about 100 in total.

Halton Hills, ON
Latitude: 43.6 Longitude: -79.8
Observed by: Elizabeth
Contact Observer
The observer's e-mail address will not be disclosed.
Contact will be made through a web-based form.