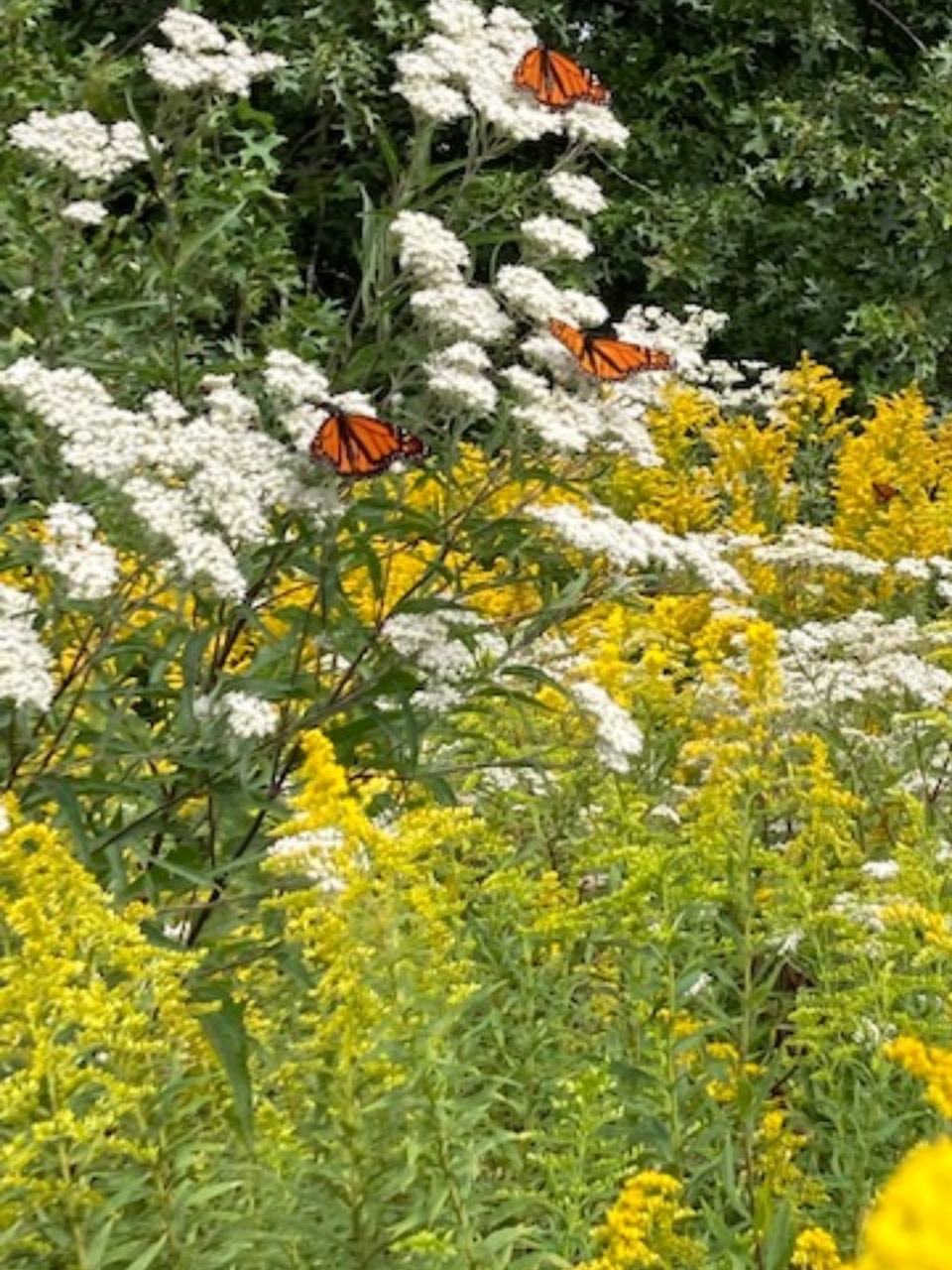 Date: 09/13/2023
Number: 41
Sunny day, partly cloudy, wind NE 8mph.10:30-11:30am. Many Monarchs everywhere in Acacia reservation. They were resting after rainy evening, feeding on boneset and golden rod flowers. Group of 5 -7 Monarchs were seen on some plants by Central Pond and Many oaks loop. Butterflies were seen flying from the tall trees to the meadows on Woodpeckars way. It seemed they had a rust there. Three Monarchs on boneset flowers on the picture.
Lyndhurst, OH
Latitude: 41.5 Longitude: -81.5
Observed by: Erna
Contact Observer
The observer's e-mail address will not be disclosed.
Contact will be made through a web-based form.