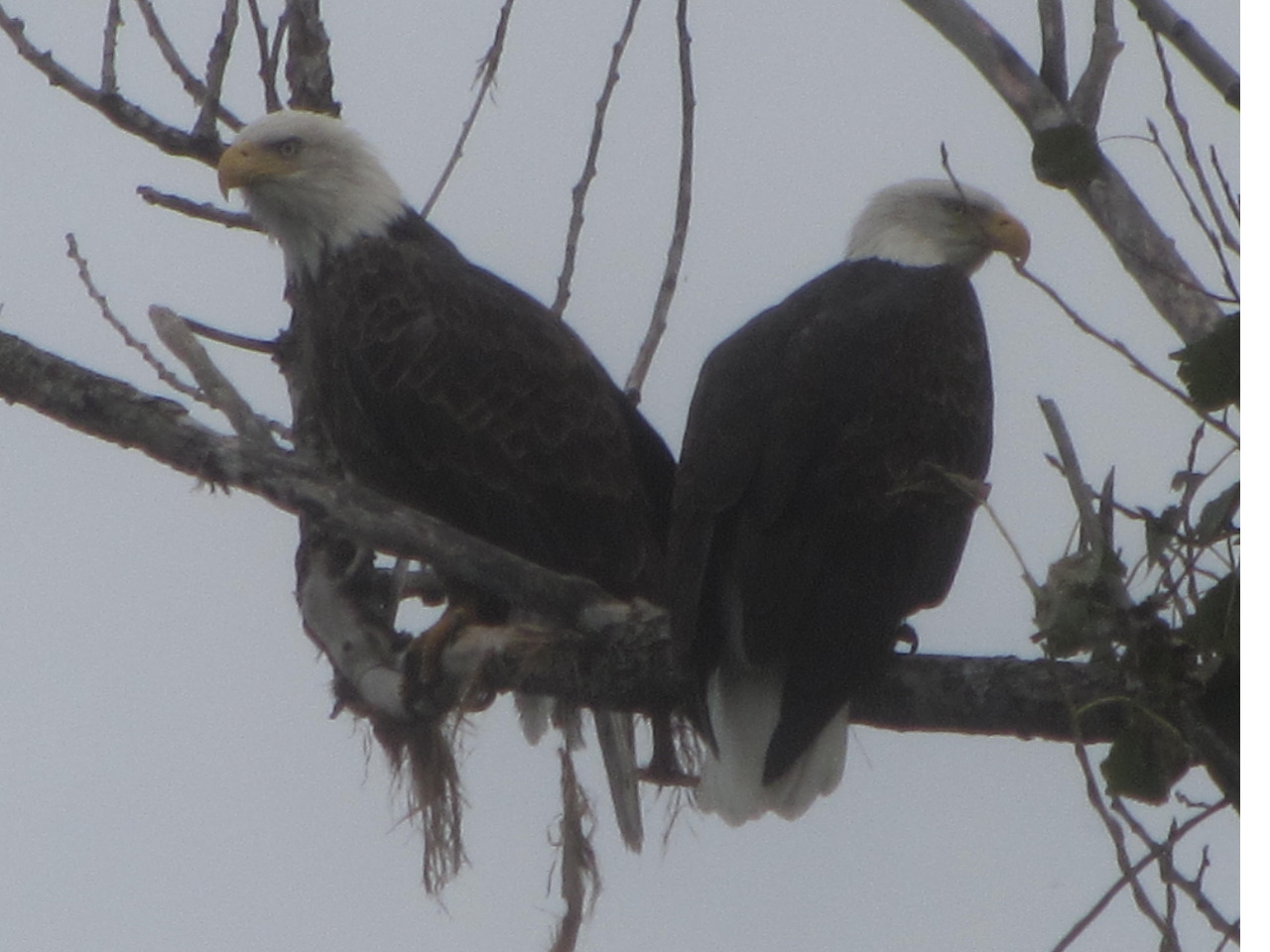 Date: 09/24/2023
the resident pair of eagles on their new favorite perch in the huge cottonwood on western shore of Kennebec River along lower Water St., Waterville, ME. We have seen singles and the pair several times during August and September, but today the eagles were on site and we had our camera handy for a dandy photo.
Waterville, ME
Latitude: 44.5 Longitude: -69.7
Observed by: mega
Contact Observer
The observer's e-mail address will not be disclosed.
Contact will be made through a web-based form.