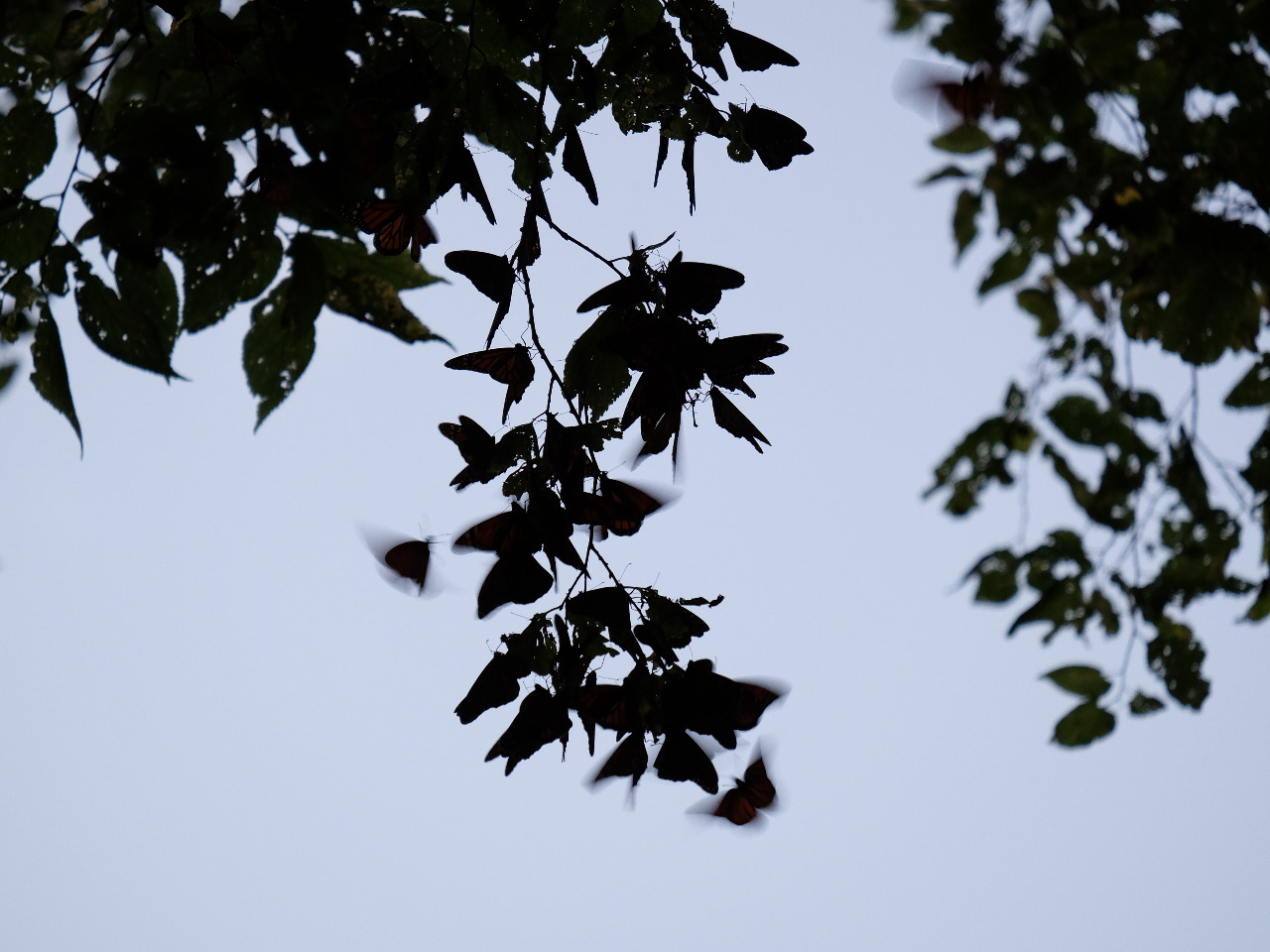 Date: 09/26/2023
Number: 312
Sunrise count. Following day of heavy nectaring in planted prairie adjacent to windbreak evergreen and deciduous trees.
Visited a 40 acre private preserve just west of Mason City yesterday and observed hundreds of Monarchs nectaring on tall goldenrod and thistle.

Photo: Yesterday, September 25, Monarchs clustering on drooping branch of Hackberry tree in evergreen windbreak, at sunset.
Mason City, IL
Latitude: 40.2 Longitude: -89.6
Observed by: Louis
Contact Observer
The observer's e-mail address will not be disclosed.
Contact will be made through a web-based form.