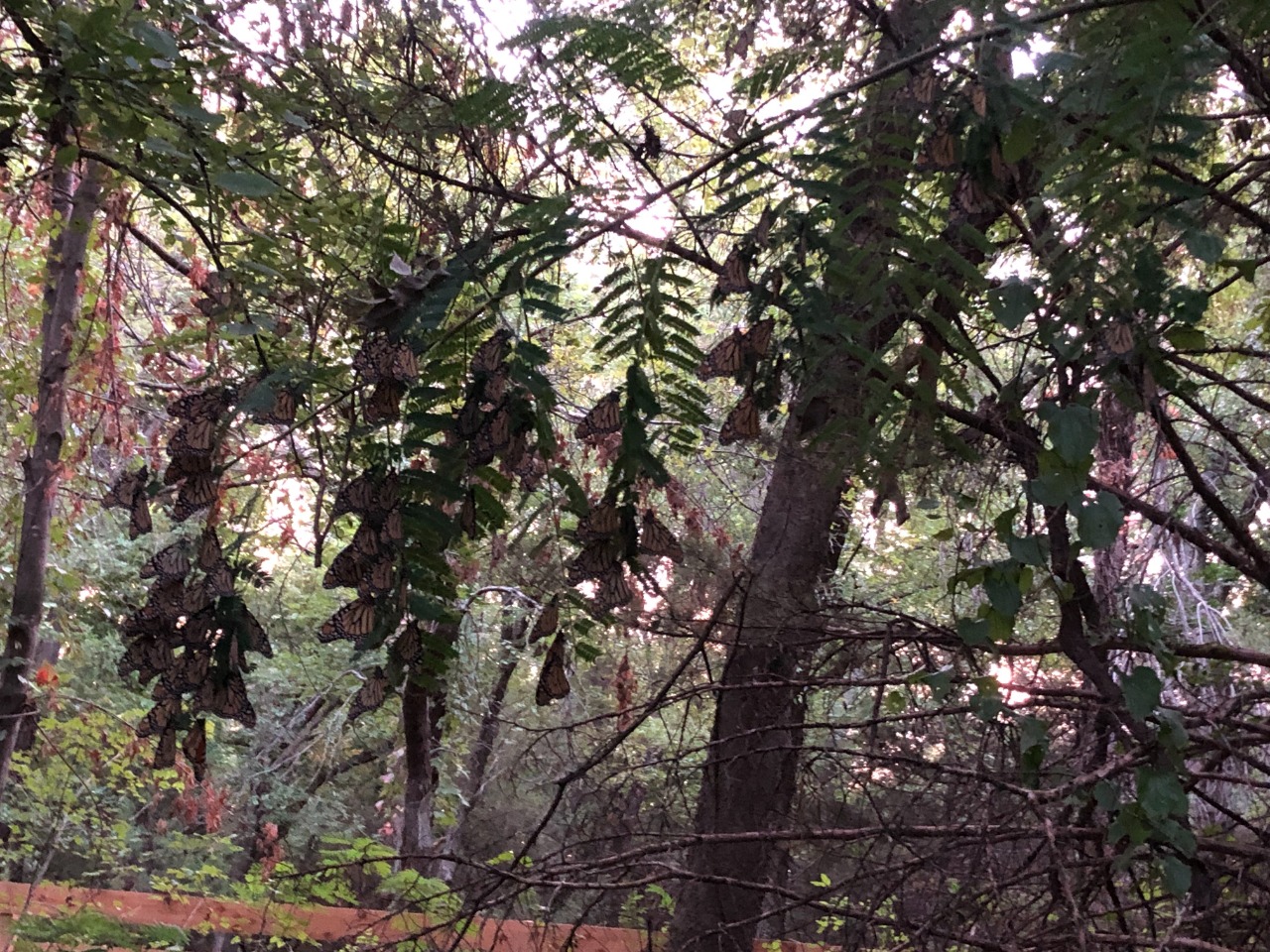 Date: 10/04/2023
Number: 250
There is daily (nightly) roosting activity at Mollie Spencer Farm. There have been large numbers flying in the woods every afternoon, but we just found their spot Monday, when the numbers were at least twice as large. This farm is 33 acres in the middle of town. There is abundant nectar from wild natives in the riparian area of the watershed leading to a pond (which has lots of newly installed blooming pond plants), as well as a certified waystation. There are lots of Bald Cypress and Cedar trees above the riparian area. This roost was utilizing other trees among the Cypress - mostly Mimosa & Sweetgum, with small clusters on Hackberry and a few conifers.
Yukon, OK
Latitude: 35.5 Longitude: -97.8
Observed by: Stephanie
Contact Observer
The observer's e-mail address will not be disclosed.
Contact will be made through a web-based form.