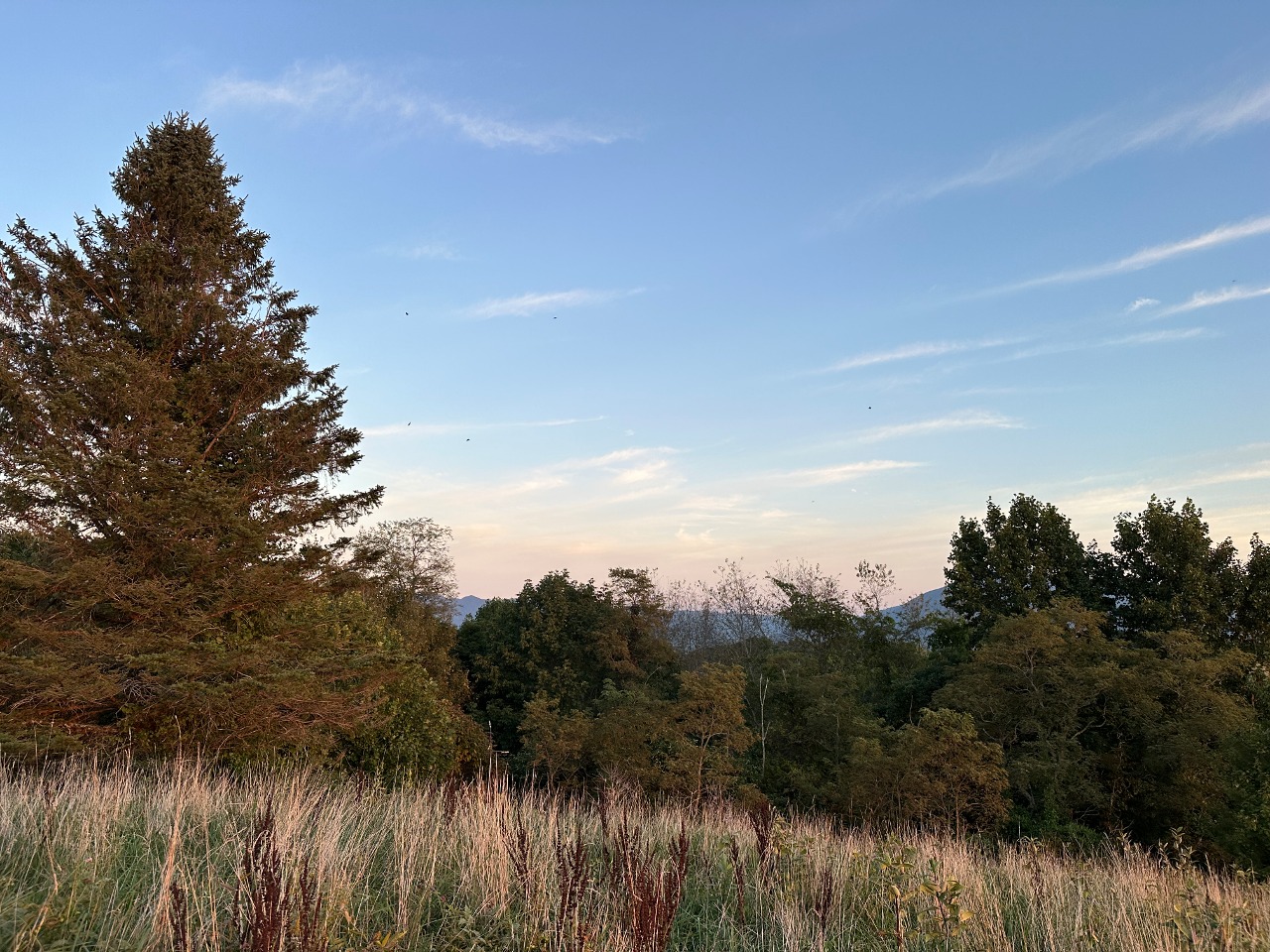 Date: 09/22/2023
Number: 10
Top of a bald grassy knoll. Milkweed and goldenrod at the base. I could see about 10 monarchs flying around a large blue spruce tree at the top. They were flighty around the top, landing and lifting again. It was hard to see them once they landed. The tree is 30+ feet tall. Temp was 57 degrees, wind was 2mph with gusts to 4mph. In this image, you can see 5 of the butterflies to the right of the spruce.
Parker, NC
Latitude: 36.5 Longitude: -81.7
Observed by: Kim
Contact Observer
The observer's e-mail address will not be disclosed.
Contact will be made through a web-based form.