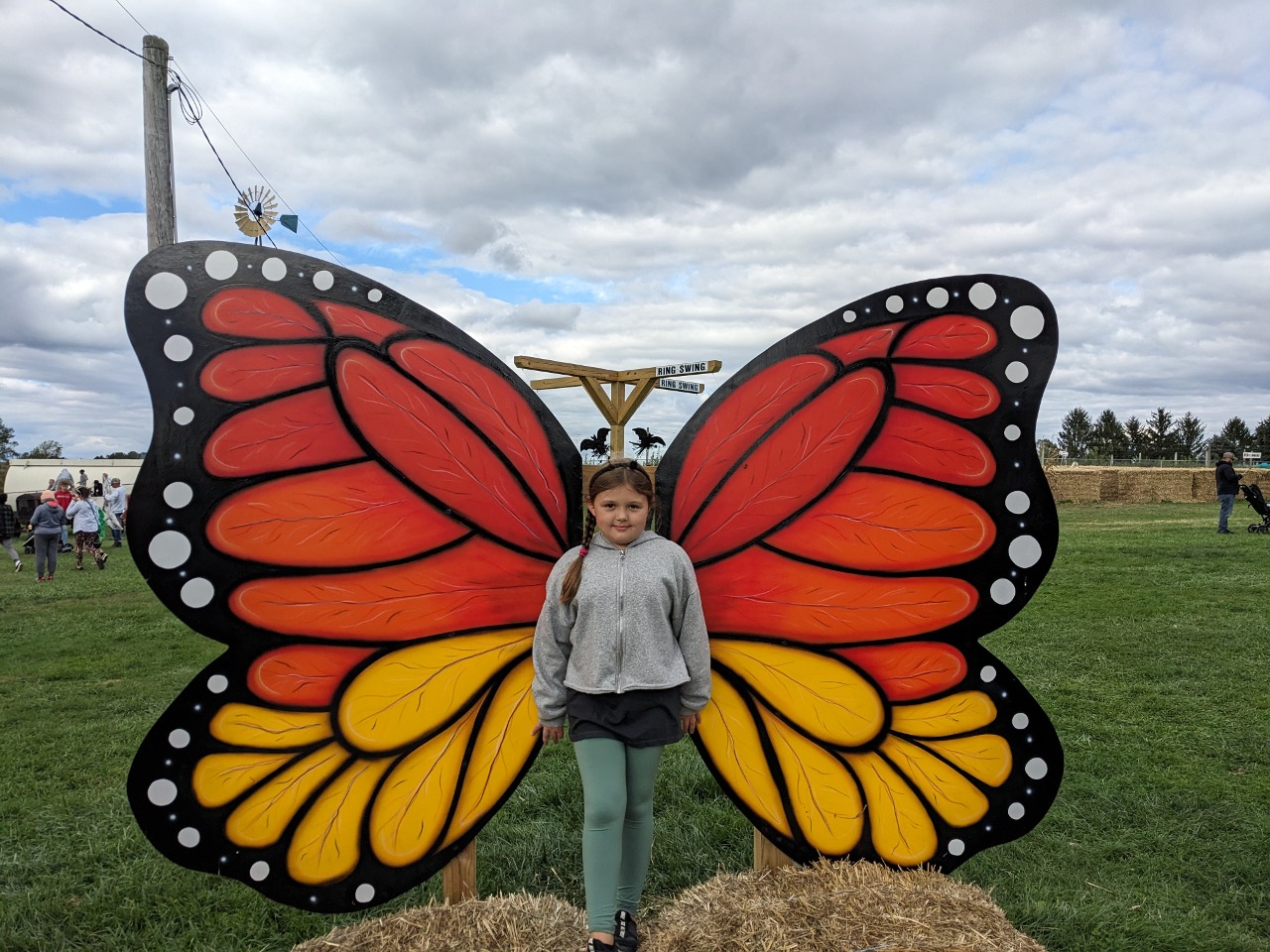 Date: 10/19/2023
On October 19th the Group 2 (2nd, 3rd, and 4th grade) students of Newark Center for Creative Learning (NCCL) sent their Ambassador Butterfly. I forgot to take a picture of the ambassador butterfly so I included a photo of one of the students in front of a Monarch Buttterfly photo op at a nearby farm!

NCCL is a small progressive school located in Newark, Delaware near the University of Delaware.
Newark, DE
Latitude: 39.7 Longitude: -75.8
Observed by: Amber
Contact Observer
The observer's e-mail address will not be disclosed.
Contact will be made through a web-based form.