Jim Gilbert


Tulip Home Page
Challenge Questions

Report Your Sightings


Teacher's Manual

Search Journey North
return to:



A/CPB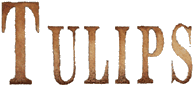 Meet The Tulip Expert
Meet Tulip Expert Mary Hockenberry Meyer
Extension Horticulturist and
Assistant Professor
University of Minnesota

1) Any childhood memory that was important in guiding you into your occupation?; how did you become interested in this Field?

I recall planting potatoes and sweet corn with my father. I was amazed at how one little kernel of corn could grow into a stalk with usually two ears with thousands of kernels. I think at one point I attempted to count the kernels. When I got to several hundred I quit!! The wonder of reproduction and propagation has stayed with me ever since!!

2) Any person, role model or leading authority that greatly influenced you? (a parent, 6th grade teacher, scientist etc...)

My father was a farmer, an agriculture and science teacher. He was a great role model and saw my fascination with horticulture even before I could pronounce the word.

3) Your background:(job title, profession, education/training etc...)

Assistant Professor at the University of Minnesota, BS, Ms, PhD in
Horticulture.

4) Favorite work story or experience: (One of your most exciting, memorable, or exhilarating experiences in the Field!

The time I taught an Extension class on indoor plants and was trying to repot an asparagus fern and could not get the plant out of the pot !!!! I ended up breaking the pot with a hammer and found a huge root ball, badly in need of repotting.

5) What advice can you provide to a student who might be interested in working in your occupation some day?

Get a job in a nursery, greenhouse, gold course, on a vegetable farm, or in a flower shop. Get some practical experience and see which part of horticulture you want to learn more about.

6) Any family members, including pets?

I have two daughters, 14 and almost 16. My husband is a banker and loves to play golf. We enjoy family vacations sightseeing and visiting gardens, and sometimes we all play golf.

7) Favorite book(s), Favorite food(s), Any hobbies?

I do love to garden, but usually do most of that with my research projects; I love to cook and read recipes and play bridge. My daughters sometimes accuse me of "having no other life than plants".

* Be sure to vist the University of Minnesota's Horticultural Science Department and the Arboretum

Dr. Mary H. Meyer
Extension Horticulturist &
Assistant Professor
University of Minnesota
Minnesota Landscape Arboretum
3675 Arboretum Drive
Chanhassen, MN 55317






**Visit the University of Minnesota'sHorticultural Science Department and Arboretum Web Site
Copyright 1998 Journey North. All Rights Reserved.