No Go: Windy, Wet Day (+0 Miles)
November 3, 2011: Migration Day 26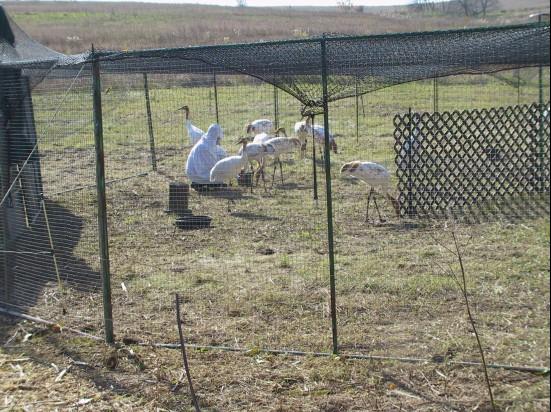 Image: Operation Migration
It's raining in LaSalle County, IL, but that's nothing compared to the winds. They're blowing 20 - 30 mph on the surface and 40 - 60 mph aloft! Today is Down Day 3 in LaSalle County, IL.
Meanwhile, the Class of 2011's Direct Autumn Release (DAR) cranes have left Horicon NWR. They were wandering in Wisconsin at last report, and tracker Eva is following them. The wild (Western) flock is on the move too, migrating from northern Canada to the Texas Gulf Coast. A single subadult Whooping crane made it "home" to Aransas NWR in Texas by October 24! We are super excited to find out how many chicks were hatched in that flock this summer. This could be the year that the number of Whooping cranes in the world's only natural flock passes the 300 mark!
The TrikeCam broadcasts LIVE each day they fly.
In the Classroom: Journal or Discussion

(a) Whether the cranes fly or not, what are some duties that always need to be done by the pilots or the ground crew? What things must YOU do each day, come rain or shine?

(b-for-bonus) According to the Aransas National Wildlife Refuge in Texas, none of the 22 radio-tagged birds in the Western flock had arrived there as of Friday October 28. Why has banding of some of those birds begun again after years of no banding? Think about what information experts might need or want. Then see: Why are some wild whooping cranes now getting radio bands?
Journey North is pleased to feature this educational adventure presented in cooperation with the Whooping Crane Eastern Partnership (WCEP).