Introducing...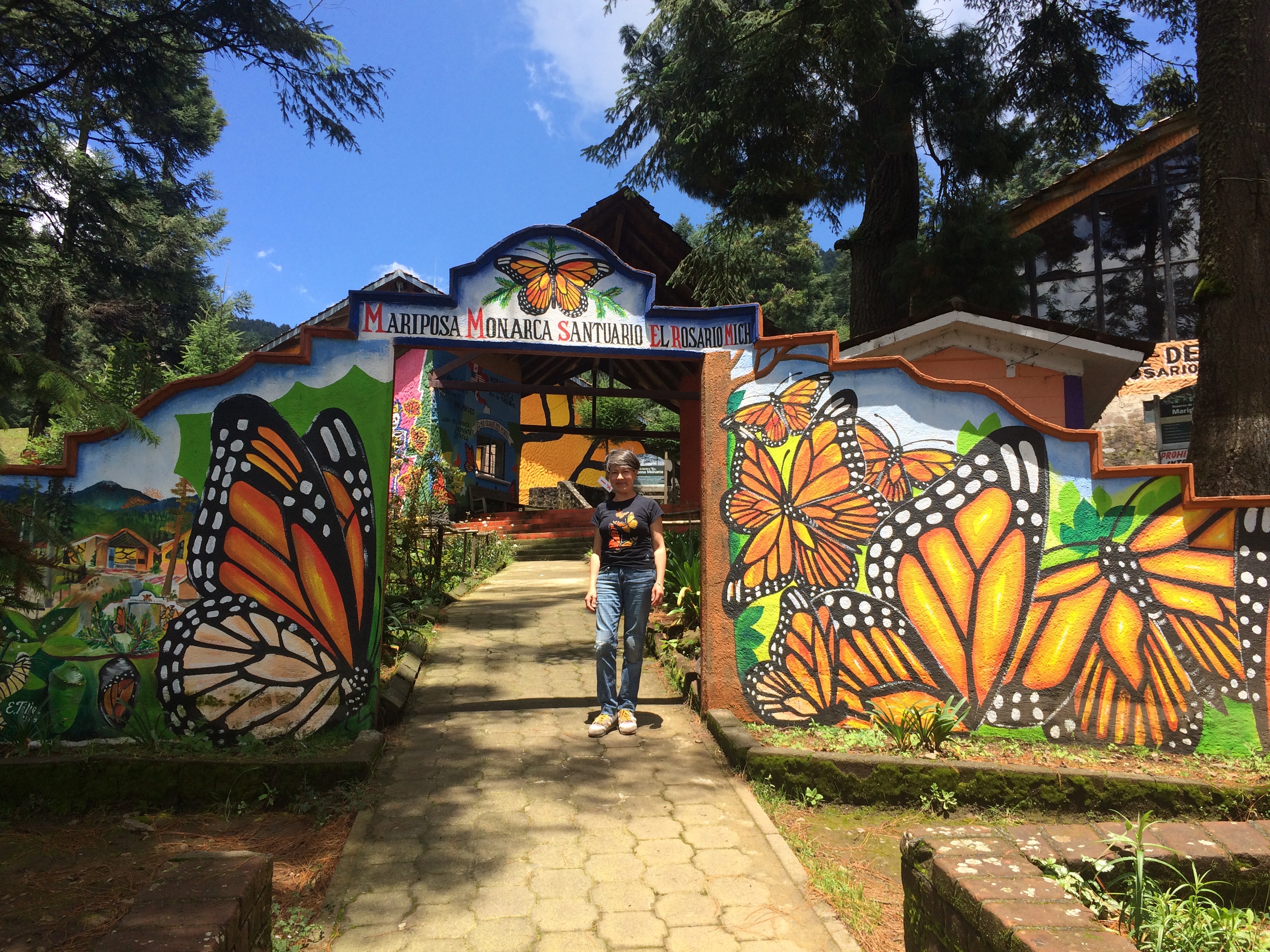 Estela Romero (she/her/hers)
Symbolic Migration Environmental Educator and Guest Writer (part-time)
Hello! I was born and live in the town of Angangueo, Michaocán, México, with deep ancestral roots tied to monarch butterflies. I am pleased to provide stories from the Monarch Butterfly Biosphere Reserve, particularly two of the three largest colonies, Sierra Chincua and El Rosario.
Estela Romero coordinates the Symbolic Migration program and writes articles for Journey North newsletters from her hometown in Angangueo, Michoacán, Mexico. Estela writes about interesting monarch behavior, Méxican traditions and culture, and school life for students. Estela provides a direct link to the happenings in the monarch sanctuaries each spring and fall and reports the general behavior of the overwintering of monarchs in the Oyamel fir forests of central México. El Rosario and Sierra Chincua Sanctuaries and the town of Angangueo are situated at the border-line of the states of Michoacán and the state of México.
Estela grew up with the Monarch migration phenomenon, graduated as a teacher, loves children and being a guide at the Monarch Sanctuaries; she is passionate about of nature, local life in the región, Mexican culture, history and traditions. Estela is a certified English teacher and has received training as a naturalist guide at the Monarch Butterfly Biosphere Reserve.
Estela joined Journey North in 2007.