Introducing...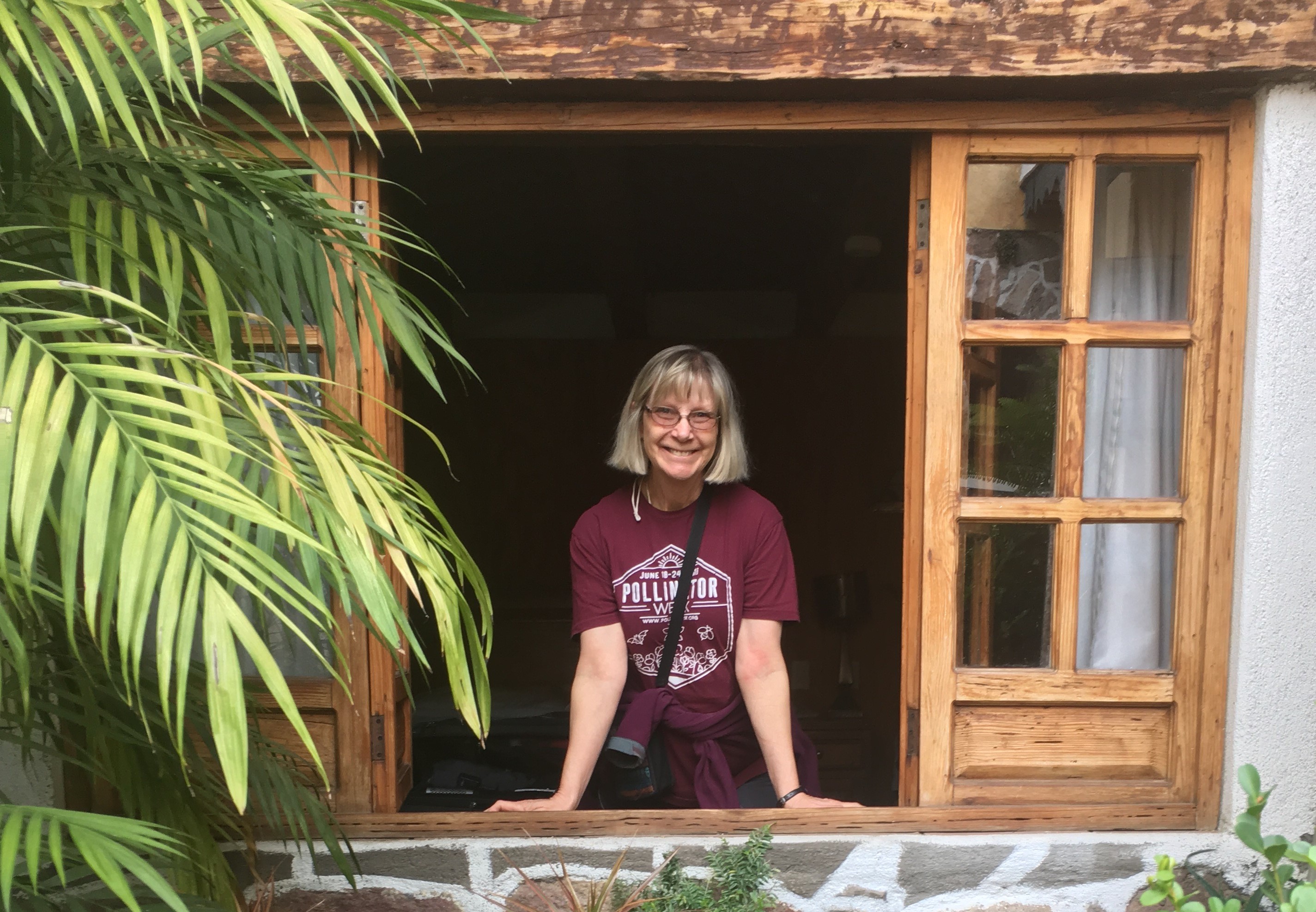 Susan Meyers [she/her/hers]
Symbolic Migration Program Volunteer Administrator, Monarchs Across Georgia 
A native of Metairie, Louisiana, Susan Meyers has lived in the Atlanta, Georgia area for 40 years and is a volunteer with the Monarchs Across Georgia Committee of Environmental Education Alliance. Susan administers the Symbolic Migration Project and is responsible for all fund-raising for this project. 
Prior to accepting this volunteer position in 2018, Susan had already accrued 15 years of monarch experience. Susan has reported sightings to Journey North, tagged monarchs for Monarch Watch, become a trainer for the Monarch Larva Monitoring Project, and tested for Ophryocystis elektroscirrha (OE) with Project Monarch Health. Because of these experiences, Susan has a deep understanding of monarch biology. For eight years, Susan had the great privilege of leading tours of the Monarch Butterfly Biosphere Reserve in Mexico. These experiences have allowed her to make connections and lifelong friendships with individuals in the U.S. and Mexico working to protect monarchs.  
Susan's work career brought her from the microbiologist at Godchaux Sugar Refinery in Louisiana to Brevard County, Florida Water Resources to the State Environmental Lab in Georgia.  Before her retirement in 2012, Susan taught K-12 science for the Stone Mountain Memorial Association in Georgia.  During her tenure there, she initiated an annual butterfly count (reported to the North American Butterlfy Association) and trained staff and community volunteers in the chemical, biological and bacterial monitoring programs of Georgia Adopt-A-Stream.
Susan is a Monarch Watch Conservation Specialist, Master Gardener, Master Naturalist, and certified Environmental Educator. She holds a bachelor's degree in Microbiology from Louisiana State University, Baton Rouge and Master's in Environmental Science from Florida Institute of Technology, Melbourne. 
When not "monarch-ing", Susan loves to cook, garden, travel, and spend time with family and friends. 
Link to Monarchs Across Georgia website.