Tracking Seasonal Change
Seasonal change is all around us. Children see it in the length of a day, in the appearance of a flower, in the flight of a butterfly. Journey North is a free, Internet-based program that explores the interrelated aspects of seasonal change. Citizen scientists across North America share their own observations of migrations and other signs of the seasons.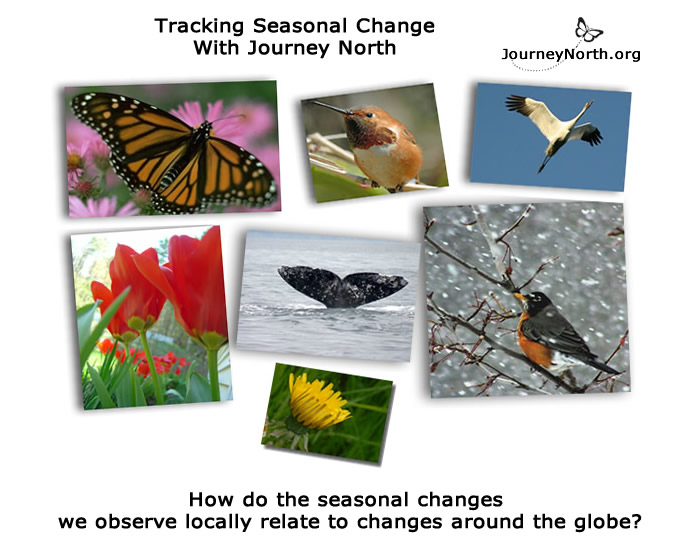 Driving Question
How do the seasonal changes we observe locally relate to changes around the globe?