Let's Connect For Pollinators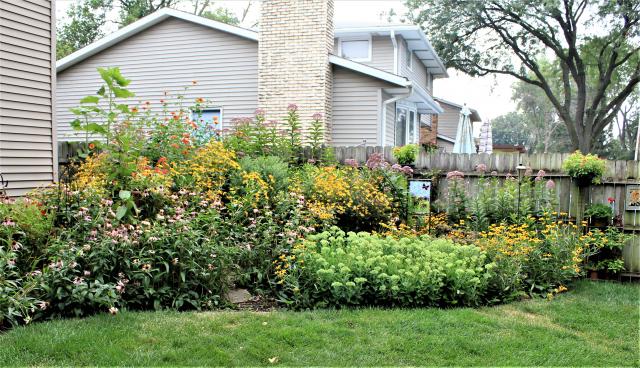 Tracking Pollinator Patches Continues
Even though National Pollinator Week has concluded Journey North will continue to celebrate celebrate pollinators, specifically monarchs and hummingbirds. While we will take a hiatus from writing our weekly migration news updates, please look for periodic blogs and social media posts throughout the summer. Read Pivotal Pollinators: Small in Size, Large in Impact to find out more about the importance of pollinators and why Journey North will celebrate Pollinator Week not just June 22-28 but all summer long.
What To Report
Many of you are creating pollinator habitats — in backyards, agricultural fields, and public natural spaces; in rural areas and urban centers; and on private and public lands. Together, through all these efforts, great and small, we ensure that annual migrations continue across the North American continent. This summer is your opportunity to register your habitats with Journey North. You may think that your habitat is just one pollinator patch – but together we are creating a patchwork quilt for the species we track through Journey North. Help us to show the whole "quilt" by participating in our Pollinator Patch mapping effort.
Step #1: Take a photo of your habitat. (Limit: one photo) We love to see our Journey North participants — so include yourself in the photo if you like.

Step #2: Submit your photo with a comment describing the nectar rich plants in your habitat.

Note: Submit this report as you would a sighting using the Journey North sighting category: "Habitat Project." You must first be registered with Journey North. To register, please go to our Registration page. Then you will be able to submit your photo on Sightings page. 
We will accept your submission until August 31, 2020.